Video: Yomi Fabiyi Speaks On Baba Ijesha 'Having Sex' With Princess's Foster Child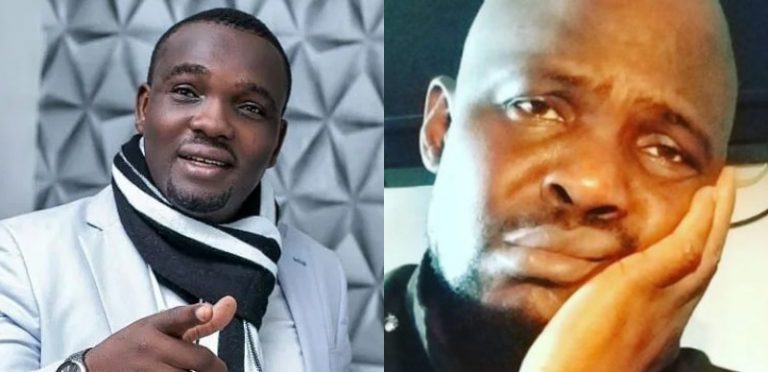 Nollywood actor, Yomi Fabiyi has not seized from defending his colleague and friend, Olanrewaju Omiyinka, popularly known as Baba Ijesha over alleged sexual assault on a young girl in the custody of comedienne, Princess.
Naija News had reported earlier that Baba Ijesha appeared at the Yaba Magistrate Court in Lagos State on Wednesday where the hearing of the sexual assault case against him commenced.
Fabiyi in his public defence of Baba Ijesha took to his Instagram page after the arraignment of the actor on Wednesday and said the police has no evidence against Baba Ijesha because according to him, the victim insists that at no time did the actor defiled her.
He also continued his call for the prosecution of the adults who arranged for the actor to be caught on camera allegedly defiling the 14-year-old girl. He said: "Part of my concerns and why the law must act unbiased. Fighting for the rights of the child means getting justice against all abuses and assaults done against her innocence and her wish.
Have you ask yourself, what if in the process of the set up there was violence, door locked behind and aside been raped, the girl was killed, will ALL THE ADULTS INVOLVED be let go.
How can the law be BLIND to that and set a horrible antecedent for several innocent children in our society?
Where are the SOCIAL SERVICES in the state, why is the DPP advice silent on all the crimes involved in the entire episodes and all that done against the child, why the silence on all that?"
Watch the video below:
https://www.instagram.com/p/CQNeq1TBz6W/
https://www.instagram.com/p/CQNvaE_H02o/
Recall that Yomi had vowed earlier never to deny Baba Ijesha at this trying time. The actor said this while conversing with newsmen at the court, Naija News reports.
Fabiyi said, "I am in court because I believe in the rule of law and I have the right to come to the court and observe the case.
"The young man is my colleague; I cannot deny him at this stage, I am too refined for that.
"I want to see how the court (hearing) will go because there are so many lacunas, so many things that should have been done.
"I want to see how the rule of law and justice is being served."