Boko Haram/IPOB: What I Will Do To Sponsors Of Terrorism – Buhari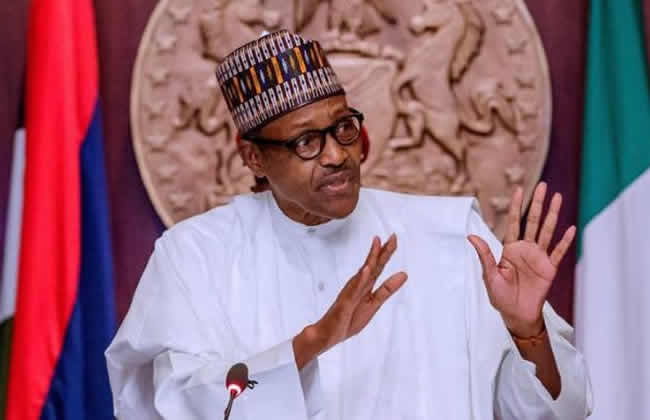 President Muhammadu Buhari has vowed that his administration will deal with those sponsoring terrorism in Nigeria.
Naija News reports that the president stated this during an exclusive interview with NTA on Friday.
According to Buhari, those sponsoring terrorism in Nigeria are people who have been made irrelevant and are only trying to register their presence through violence.
Buhari said, "Their motive is that, since they have been made irrelevant, they want to use the resources they have accumulated over the years to prove that they are still around.
"The administration will deal with them, anybody caught will be dealt with."
Meanwhile, the president has said that Nigerians are "very forgetful" of the "achievements" of his administration in the last six years.
Speaking in an exclusive interview with NTA on Friday night, the president said those who want to criticize him should do it objectively.
Asked about the anti-graft fight of his government, Buhari said, "Nigerians, I think, are very forgetful. I am very pleased that the majority of Nigerians think that this administration, under the circumstance, are (sic) doing their (sic) best but people who misappropriated funds are elected members either at state or federal level.
"You can accuse them or try to prove that when they were elected members of the House of Reps and they are given ministries and so on, they had only one house and maybe a wife but now they have several houses may be in Abuja, maybe in Lagos, so, rarely, if you try to work out their legitimacy limit, viz-a-viz their expenditure, they will be exposed."