Nigeria Has Divided Into Two – Osita Chidoka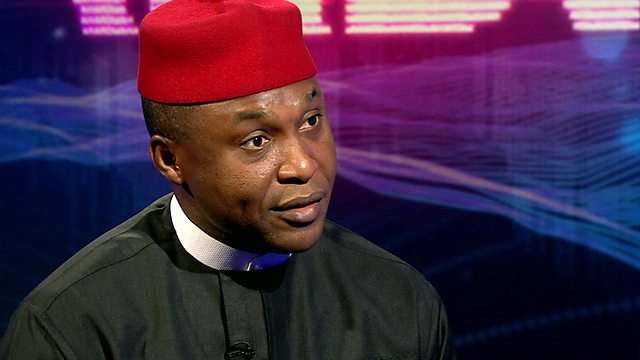 A former Minister of Aviation, Osita Chidoka, on Saturday, said Nigeria has been divided into two.
Chidoka while speaking at The Platform, a programme organized by The Covenant Nation said he noted that many youths in the country have disconnected from Nigeria.
The former Minister explained that the "Naija" spirit is that of innovation, excellence, and creativity.
"I'm of the theory that two Nigerias have emerged. This is Naija…where Davido is; where Nollywood is…..
"Naija is going on ignorant of Nigeria. The young people have disconnected from Nigeria.
"Nigeria has failed. Young people should not sit at home and expect any reform. The reform is a scam. What we need is to take the spirit of Naija – that's the space where we have freedom, where there's no federal character.
"That's the space where we know no tribes and tongues; that's the space where we discuss on how to make the next I.T business and the new innovation. That Naija space is real. The market is big…"
Meanwhile, the Bishop of the Catholic Diocese of Sokoto, Matthew Kukah, on Saturday said the cost of staying together as a nation is cheaper than the cost of dividing Nigeria.
The cleric, however, blamed President Muhammadu Buhari-led for making Nigerians feel detached from governance due to inequality in power distribution at