Music Mogul, Ubi Franklin Fights Dirty With Female Fan Who Questioned His Life Choices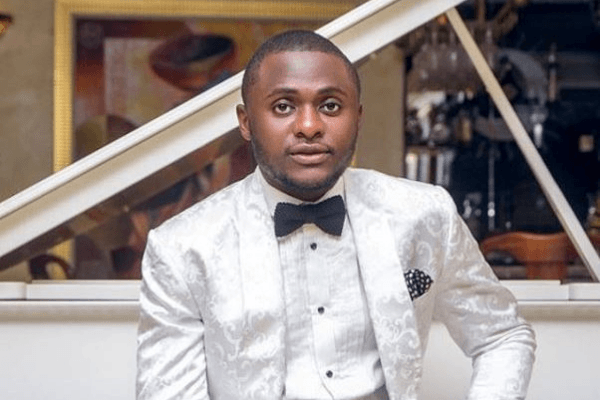 Nigerian music mogul, Ubi Franklin has mercilessly slammed a female troll for questioning his life choices.
Trouble started after Ubi, via his Instagram, advised young men to not laugh at him but learn from his mistakes. An Instagram user identified as Pretty angel questioned his life choices.
Ubi wrote; "Dear young Tiger, rather than laugh at me today, learn from my mistakes. One reason you are alive to read this is that God has kept me as a sacrificial lamb for you to learn from the mistake a young man can make in life. Never condone any toxic behaviour around you. Learn from this. Dear ladies, feminism is not hated toward men. If a woman is wrong, call a bluff and keep it going, this is the height of irresponsibility and demonic manipulation."
Reacting to the post, an Instagram user with the name pretty angel wrote; 'But why you no use the condom for all your five baby mama's Chaii.'
Ubifranklinreiplemg replied '@Prettyangelluv, you are a bastard.' 
Source: Naija News