Trouble As Islamic Cleric Beats Up Pupil To Coma In Kwara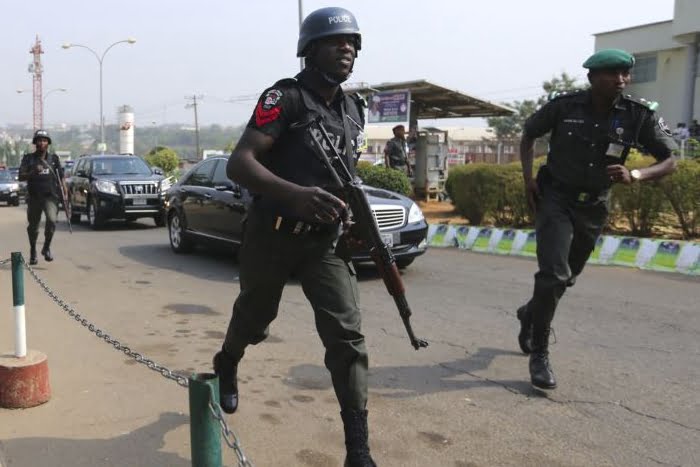 Kwara State Command of the Nigeria Police Force (NPF), has apprehended an Islamic cleric in the state for allegedly beating one of his pupils to a coma.
Naija News understands that the incident was brought to public notice by a Human Right Lawyer, Aishat Temin, who alleged that the cleric, Moshood Alabi dealt with the young child to a pulp for doing away with some money kept inside a piggy bank.
The legal practitioner disclosed that the incident happened at Alabi's Quranic school during the weekend. Speaking in a radio programme aired on Diamond FM 88.7 yesterday, Temin said the law "does not allow the cleric to beat the boy or give him the power to order his students to beat up another student".
She said, "The cleric has no such power to beat the students in his Quranic school. If the student commits an offence, he can give him light punishment; he has no power to beat him to an extent of inflicting injury on him. He even has no power to order students to beat their fellow students."
She further explained that the cleric, after beating the boy, also instructed three of the students to give the victim 10 strokes of canes, which made him fall into a coma during the punishment.
Reacting to the development, some of the contributors to the programme also suggested that the government should organise refresher courses to enlighten owners of Quranic schools and lessons in the state.
A contributor who identified himself as Sakariyau from Baboko in Ilorin, suggested that the government should organise a seminar for owners of Quranic schools to let them know how to treat students put in their care.
On his part, the spokesman of the Kwara State Police Command, Ajayi Okasanmi, said the Police had arrested Moshood, adding that the arrest was carried out by officers of the Oloje Police Division after the case was reported.
Naija News learnt that the cleric took to his heels after the case was reported to the police by the National Human Right Commission, Kwara State branch. Okasanmi, while giving details of his arrest said, "Though the cleric was on the run after discovering that the student had gone into coma, but our officers went to fish him out from his hideout".
The PPRO said the boy had been revived and was recuperating at a private hospital in Ilorin. While the case according to reports would soon be transferred to the Gender-Based Violent Unit of the Police Command in Ilorin.
Okasanmi said the cleric would be charged to court after the resumption of members of the Judicial Staff Union of Nigeria, who are currently on industrial action.