Doctors Will Be Responsible For Any Death During Strike – Senate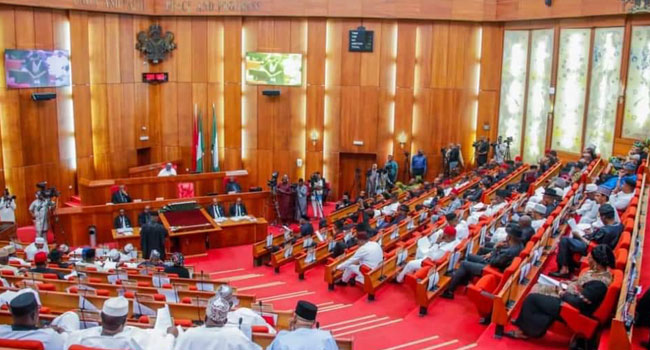 The Nigerian Senate has asked Nigerians to hold resident doctors responsible for any death recorded during the ongoing strike.
Chairman, Senate Committee on Health, Senator Ibrahim Oloriegbe, made this known on Thursday in Abuja at a public hearing on 'Federal Medical Centre, Mubi, Adamawa State (Establishment) Bill, 2021'.
He said: "Any single soul that dies as a result of the strike is in the hands of the doctors."
Oloriegbe, who is also a medical doctor, said the National Assembly was shocked to hear that the resident doctors commenced their strike after meeting with their leadership to shelve the plan.
He, however, appealed to members of the National Association of Resident Doctors (NARD) to return to work and save patients from dying.
"I'm a doctor myself. We took oath to serve and save life. On no circumstance should we through our action endanger any life to be lost due to our personal interests.
"We know as doctors, we've to take care of our welfare, but we've taken an oath to serve.
"I'm appealing to them that we should go back to work while negotiations and discussions on outstanding issues will go on," he said.
Naija News reports that the doctors had on April 1 embarked on a nationwide strike to press home certain demands.
Download NAIJA NEWS app: