Atiku: Nigeria Economy Making Progress – Femi Adesina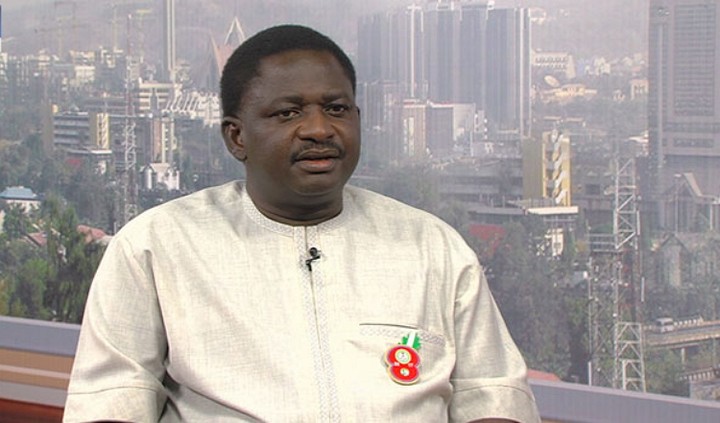 The special adviser to the president on media and publicity, Femi Adesina, has stated that Nigeria's economy was making a lot of progress no matter how slow.
The Q4 unemployment report released by the Nigerian Bureau of Statistics (NBS), Nigeria's unemployment rate hit 33.3 percent — the highest ever recorded.
Reacting to the latest figures, a former Vice President of Nigeria, Atiku Abubakar has declared that it has become obvious that the current administration lacks the capacity to help the nation and the citizens but anyone who has the interest of Nigerians at heart must rise up and help in whichever way they can.
He added that the Buhari administration has a habit of rejecting ideas from other quarters but the indices continue to show Nigeria is not heading in the right direction under the current administration, hence the need for stakeholders to continue talking.
Atiku, therefore, suggested in a statement titled 'World's Highest Unemployment Rate: Time To Help This Government Help Nigeria' which he made available to Naija News on Sunday that youth unemployment, low level of school enrolment, government involvement in some ventures instead of privatizing needs to be addressed.
Speaking on Sunday when he featured on Channels Television's 'Sunday Politics', Femi Adesina said Nigeria should be given some credit because things are looking up for the country.
"In any country in the world, if you want to focus on the negatives, they'll be more than enough for you to see and talk about. But then there are always silver linings in the sky from time to time. It is typical of Nigerians that are when those silver linings come, we don't talk about them," he said.
"When the inflation dropped to about 11 percent a couple of years back, we didn't hear a sound about it. When we went into recession and came out, not much about it.
"When you hear that our budget performance was about 90 percent, not much about it. All that we hear are just the negatives. Let's realize that in Nigeria, there are positives. In the economy, security, there are positives. It depends on the one we want to focus on."
Adesina said the economy of several countries, including Britain, has been affected by the pandemic, urging Nigerians to cut the economy some slack as it is making progress no matter how slow.