'Tinubu Is A Fulani Slave, The Cabals Will Use And Dump Him' – Says Yoruba Man [Video]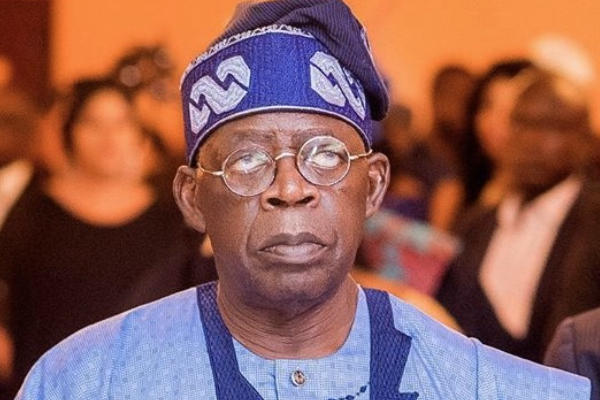 A Nigerian man has cautioned former Governor of Lagos State, Bola Ahmed Tinubu against contesting for presidency in 2023.
The youth who appeared in a minute and a half video clip trending on the internet said Tinubu has never learned from history. He said the politician will suffer and will never get sympathy from anyone, noting that the Fulani cabals will only turn him into a slave, use and dumped him as they did to some Yoruba leaders in the past.
He cursed the All Progressive Congress, APC, recalling how Fulani men betrayed, useless and killed Afonja in Ilorin, Kwara state. He also mentioned how Chief MKO Abiola was used and dumped, noting that the same way, Tinubu will be used and discarded like trash.
Watch the video below:
'Tinubu Is a Fulani Slave And He Will Suffer. The Fulani Cabals Will Use And Dump Him. He's End Is Coming Soon'. – Yoruba Man Blast Bola Ahmed Tinubu. pic.twitter.com/gz62PAzvTj

— Somto Okonkwo (@General_Somto) March 24, 2021
Meanwhile, an Associate Professor of Political Sociology, University of Abuja, Dr. Abubakar Umar Kari, said President Muhammadu Buhari is being manipulated to diminish the national leader of the All Progressives Congress, Bola Ahmed Tinubu.
Naija News understands that Kari during an interview with newsmen said the reported crack in the relationship between the two politicians was caused by some politicians who are bent on destroying the country.