Ortom Attack: Military To Establish Patrol In Benue Community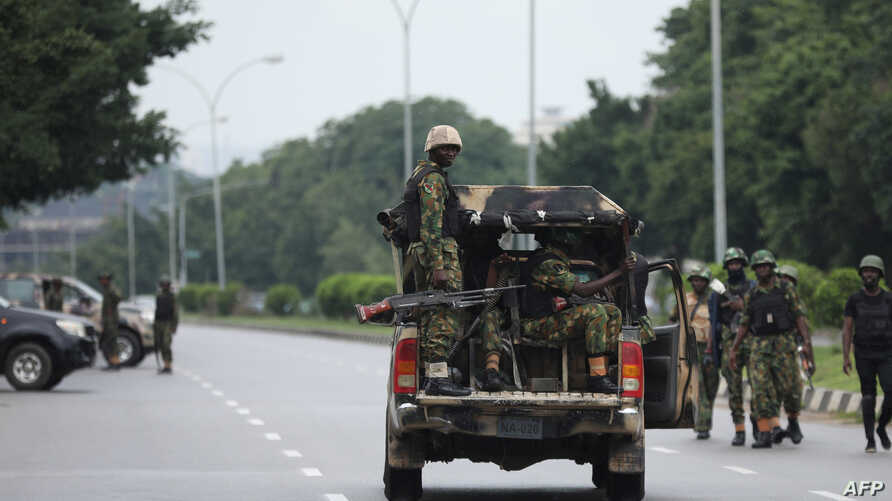 The Nigerian military has said that a standing patrol would be established in the Tyomu community in Benue State.
Naija News reports that the community which is at the outskirts of Makurdi was where the state Governor, Samuel Ortom, was attacked by gunmen on Saturday.
Speaking with newsmen on Tuesday in Makurdi, the state capital, Force Commander of Operation Whirl Stroke (OPWS), Major General Adeyemi Yekini, said the setting up of a patrol in the area will forestall future attacks.
Conducting journalists round the Tyomu vast area by the river Benue bank, Yekini assured citizens that there are no criminals around the area.
He added that was the military is working with other security agencies to ensure peace and security in its three states of operation; Benue, Taraba, and Nasarawa.
He said: "We brought you here to reassure you that there are no criminals around here.
"We have cleared the area in the past. We responded promptly for rescue when we received the governor's distress call and we heard the enemies retreated to the bush.
"We gave them a hot chase. We burnt their hiding places."
On his part, the Security Adviser to Governor Samuel Ortom, Lt. Col. Paul Hemba (rtd), said that nobody had been arrested but that three people were questioned by the police and allowed to go home.
He, however, displayed five empty bullet shells said to have been expended by the attackers on the governor's convoy.
He said: "We are at the sight of the unfortunate incidence of the attack on Governor Samuel Ortom.
"He came into his farm and while touring the farm, he went to a small market by the riverside and on his way back the gunmen, who were hiding in the bushes, opened fire on him.
"We quickly alerted the OPWS and they immediately responded and gave them a hot chase and have been combing the bushes since then.
"The troops combed the bushes and found some makeshift hideouts and burnt them.
"We couldn't make any arrest because the bandits ran away as soon as the troops arrived."