Bandits Attack Zamfara Community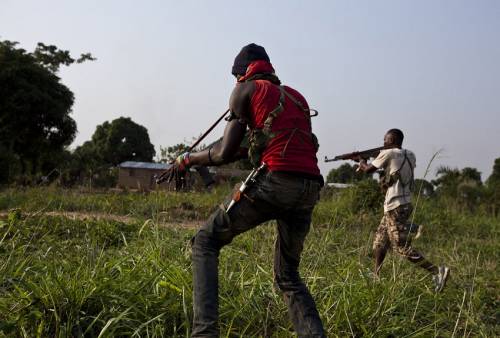 Farin Ruwa village in Dankurmi District, Maru Local Government Area of Zamfara State is currently under attack by armed bandits.
It was gathered that the armed bandits stormed the village on Tuesday evening, shooting sporadically.
"Bandits are currently attacking our community, shooting at every available object," a resident told SaharaReporters.
Bandits have continued to carry out deadly attacks across Zamfara State, with the raiding of villages, stealing of cattle and kidnapping of residents for ransom.
In other news, the Shiites group also known as the Islamic Movement in Nigeria (IMN) has denied any link or relationship with the dreaded Boko Haram terrorist group.
The group explained in a statement on Tuesday in Kaduna by the head of its media forum, Ibrahim Musa that it is also a victim of terror from the Boko Haram group.
It added that the group has also suffered a great deal in the hands of the administration of President Muhammadu Buhari.
Naija News understands the IMN reaction follows the allegation by an Indian news channel, WION, that the Shiite group has links with Boko Haram.
The WION in a documentary video about insecurity and terrorism in Nigeria had listed the IMN as part of groups aligned with Boko Haram and responsible for insecurity, criminality and other security challenges in Nigeria.
But reacting to the video, the IMN disclosed that: "Since we are talking of security, it behoves on us to refute a viral video clip packaged by WION news channel, an Indian international English language news owned by Essel Group and part of Zee Media network of channels."
Source: Naija News