Boko Haram: Why Buhari Must Engage Mercenaries – Borno Elder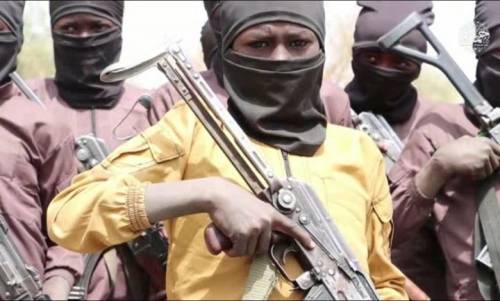 A Borno State elder has stated that the nation recorded success in the fight against Boko Haram when the South African mercenaries were engaged.
The elder, who does not want to be named, urged the Muhammadu Buhari-led government to engaged mercenaries to fight the Boko Haram insurgents.
Naija News reports that the National Security Adviser (NSA), Major General Babagana Monguno (Rtd) had revealed that employing foreign mercenaries is not one of the options being considered by the present administration.
He noted that rather, more troops will be deployed and empowered to totally eliminate the criminals.
"The President's view and directive is that we will not engage mercenaries when we have our own people to deal with these problems. We have the personnel and resources, and the President has given a new lease of life to the Armed Forces," he said.
But speaking in an interview with DailyTrust, the Borno elder urged the federal government not to be worried about public outburst and do the needful.
"When you send our soldiers abroad, who are those training them? Are they not the same people that were brought as mercenaries? What we are saying is that they should bring these people to join forces with our men to finish the insurgents," he said,
"We are not saying that they should compromise the interest of this country. What he (Monguno) said was his personal opinion and not the position of the government, I think. When the mercenaries were brought in 2014, we all witnessed what they did within the shortest time.
"Before the South African mercenaries were brought, the insurgents were everywhere in Maiduguri after hoisting their flags in many towns. But when they (mercenaries) came, they worked with our security agents and the JTF operatives and that was why we had successes then."
The Elder stressed that there was nothing wrong in engaging mercenaries to help in the war against Boko Haram, adding that it was not a sign of weakness or incapacitation.
"There is nothing demeaning in engaging foreign mercenaries to help us. What we want is for the war to finish. Why did we engage the Chinese to revive our railway transport?" he asked.