Tinubu Succeeding Buhari Would Be Perfect – Says Youth Group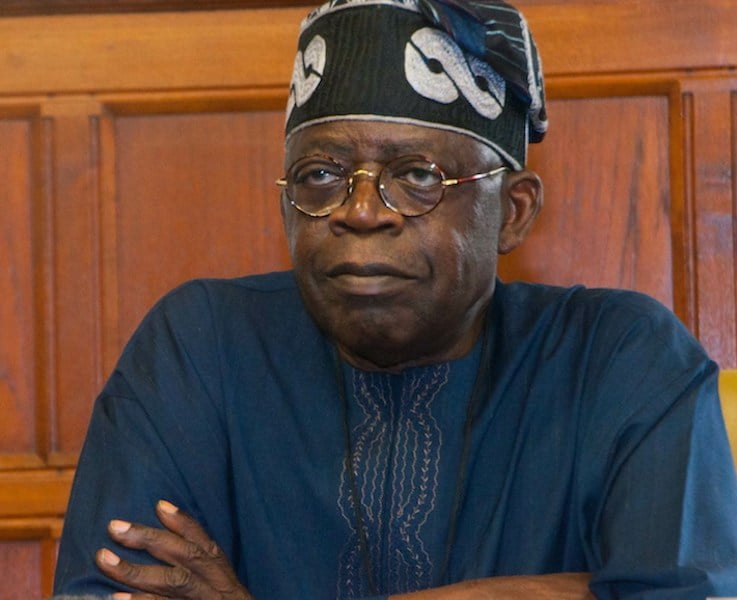 The former governor of Lagos State and the National Leader of All Progressives Congress (APC), Bola Tinubu, has been urged to join the 2023 presidential race.
Naija News reports that the politician on Tuesday, March 9 received the mandate of the Nigerian Youths Movement for Tinubu (NYMT).
The youth group said BAT would be the perfect politician to take over the leadership of the nation from President Muhammadu Buhari after the 2023 general elections. Speaking with reporters in Abuja earlier, Mukhtar Mukhtar, Director General, NYMT, said the former governor is the best fit for the opposition, adding that he has been the rallying point for progressives in the country.
On his part, the North-West coordinator, Mustapha Abdrahman who described Tinubu as a political phenomenon, an astute administrator and a successful businessman, urged him to run for the number political office in Nigeria.
He said: "Tinubu has been a vanguard of true federalism and national integration even as he pays attention to the development of our dear nation. Asiwaju possesses an undeniable passion for Nigeria.
"It is in our quest for the progress of Nigeria as a nation that we have called on an outstanding personality in the person of Asiwaju Bola Ahmed Tinubu to vie for the position of the president of the Federal Republic of Nigeria."
Senator Abu Ibrahim, who represented Katsina South in the 8th National Assembly hailed BAT's contributions towards the growth of the All Progressive Congress. Ibrahim, represented by his Chief of Staff, Mustapha Ahmed-Ibrahim said Nigerian youths will support Tinubu for the presidency.
Meanwhile, there are unconfirmed reports that that powerful politicians in the presidency and the All Progressives Congress are planning to pair the former Governor of Ogun State, Ibikunle Amosun, to run as Vice-President with the Attorney-General of the Federation and the Minister of Justice, Abubakar Malami as the President Muhammadu Buhari's successor in 2023, Naija News reports.