EFCC: More Trouble For Maina As Another Lawyer Withdraws From Case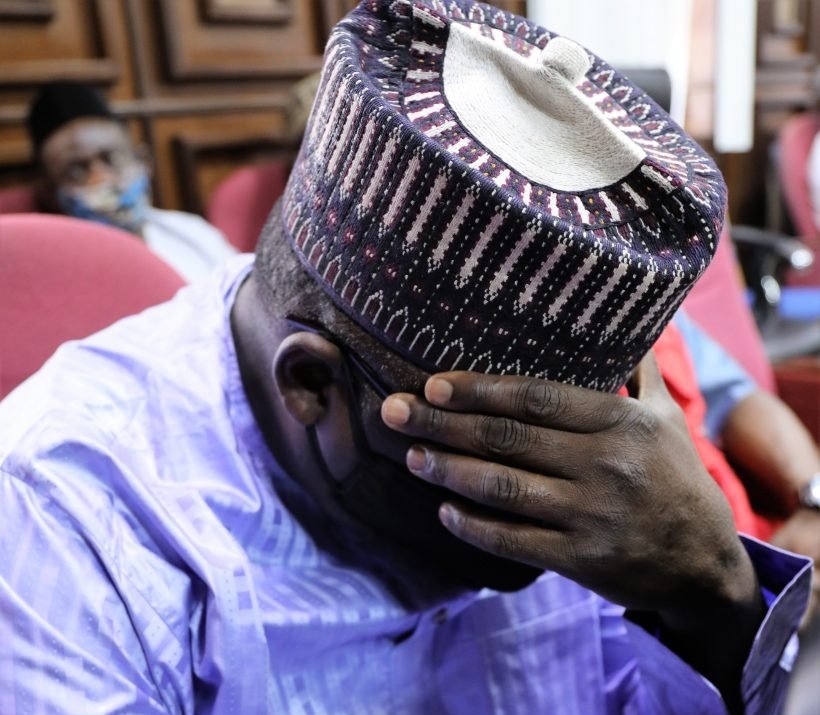 Trouble does not seem to be too far for the former Chairman of the defunct Pension Reform Task Team (PRTT) Abdulrasheed Maina, as his lawyer Sani Katu (SAN) applied to withdraw his appearance as his defence lawyer.
Recall that Maina alongside his firm – Common Input Property and Investment Limited – are answering a 12-count money laundering charge the Economic and Financial Crimes Commission (EFCC).
At the resumed proceedings in the case on Wednesday, Katu notified the trial court of his decision to pull out from the case. Immediately the matter was called, the senior lawyer, made his application.
He said: "My lord, the matter is adjourned for continuation of hearing and for us to bring another witness today. But, before then, we have an application we are compelled to make.
"The application is to seek for leave of this Court to withdraw from this matter. In doing this, we appreciate the court's indulgence".
However, the Prosecution counsel, Mr. Farouk Abdullah, opposed the withdrawal application and urged the court to compel Maina and his defence team to proceed with the business of the day.
Abdullah contended that Maina's lawyer failed to fulfil the statutory condition precedent that would have paved way for him to withdraw from the trial.
Responding, Katu asked the court for a short adjournment to enable him to file a formal application to withdraw from the trial.
"In as much as he has stated the law as it is, which requires that I notify the court in not less than three days before the date fixed for hearing.
"We have complied with the section, in that we appeared for the first Defendant yesterday, and in attempt not to spring surprises on the Prosecution, I specifically told the Prosecution, off record, of our desire to withdraw from this matter. Hence my inability to file a formal application.
"May I humbly apply for a short adjournment", Katu added.
Recall that Maina's former defence lawyer, Chief J. K. Gadzama (SAN) had pulled out of the case after his client jumped bail and fled the country midway into his trial.
Similarly, counsel that hitherto represented Maina's firm, Mr. Adeola Adedipe, also withdrew his further appearance in the matter.
Source: Naija News