Tragedy As Ten People Die In Plane Crash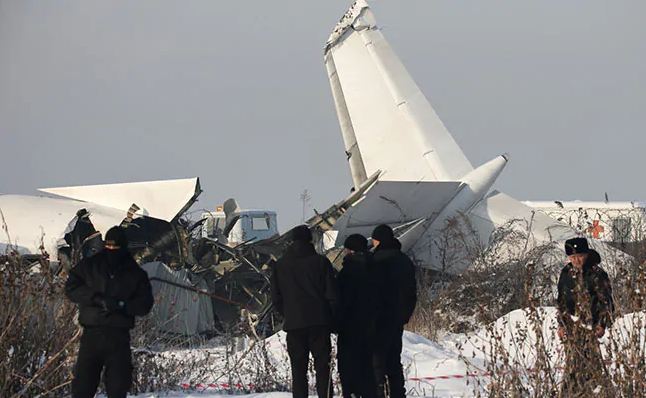 Ten people, including the two pilots, died when a plane crashed Tuesday at an airstrip in South Sudan's Jonglei state, the region's governor said.
"It was with great shock and horror to receive the news of the plane crash (HK-4274) of South Sudan Supreme Airline that happened today the 2nd day of March 2021 at around 5.05 PM at Pieri Airstrip," Governor Denay Jock Chagor said in a statement sent to Nigeria News Wednesday.
"Ten people including the two pilots lost their lives."
Meanwhile, according to an investigation by the House of Representatives Committee on Army, 386 soldiers voluntarily resigned from the Nigerian Army due to medical and other reasons in the second quarter of 2020.
Naija News reports that this was made known on Tuesday when the chairman of the committee, Abdulrazaq Namdaz, presented the committee's report to the house.
He said records by the army indicated that 356 soldiers left the army after losing interest, 24 left to take up traditional titles; while six were discharged on medical grounds.
He said the records also indicated that 6,752 soldiers were discharged from the service in the last five years; while 25,655 soldiers had got enlisted within the same period.
"The lack of commitment on the part of some soldiers is the major reason for voluntary discharge from service. The army disclosed to the committee that some soldiers, having seen the reality of going to the battle front, especially against Boko Haram usually voluntarily discharge from the service," Namdaz said.
"Those soldiers did not realize that engagement in the Army is more than a job; it entails personal commitment, regardless of welfare package.
"The documents show that all the voluntarily discharged soldiers were Non-Commissioned Officers (NCO), ranging from Master Warrant Officer (MWO) to private (PTE).
"Based on the facts available to the committee, there was no mass resignation from the army. Individual soldiers resigned on their own from their units.
"The army also told the committee that many soldiers also voluntarily resigned because they simply lost interest in the profession and wanted to take up or look for another job.
"Others voluntarily discharged from the service to take up traditional titles. There are also a few who voluntarily resigned for health reasons.
"Soldiers do not resign in group, rather each soldier resigns on his/her own choice as an individual by submitting his/her own hand-written resignation letter to his/her own unit.
"It has become a routine that every year soldiers resign voluntarily, and so the case of the resignations in the second quarter of 2020 is not unusual."
Namdas further said that the document presented to the committee by the army command also revealed that 1,908 soldiers left the Army voluntarily or on medical ground, while 4,844 left was as a result of regular run out date.