How Zamfara, Sokoto Govts Officials Give Us Information To Escape Military Attacks – Bandits Reveal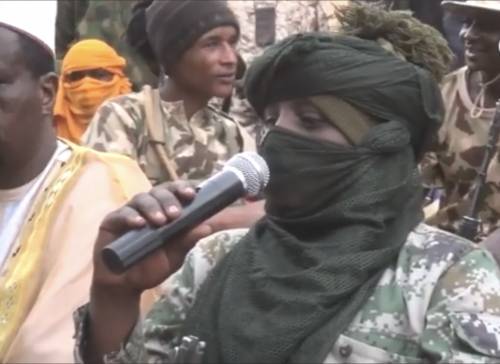 Bandits operating along Shinkafi/Sokoto Road, Zamfara State have accused officials of Zamfara and Sokoto State governments of providing them with information with which they strike and escape military arrest.
They disclosed this when receiving renowned Islamic Scholar, Sheikh Dr Abubakar Mahmoud Gumi, on Tuesday.
Gumi's visit to the camps was to spread the message of Islam and peace to the Fulani herdsmen and rid the country of kidnappings and banditry.
The renowned scholar and his entourage were said to have first gone to the forest of Tubali and Makkai in Shinkafi LGA which were under the control of armed Fulani herdsmen.
He later visited Makkai forest were he and his entourage met with more than 600 bandits with automatic rifles.
A source at the Tuesday meeting told SaharaReporters that the gunmen claimed officials of both Zamfara and Sokoto state governments provide information on movements of troops and other operational activities discussed during security meetings to them.
"They said they have informants in Zamfara and Sokoto State governments giving them information and that the military can't arrest them," the source said.
Naija News had earlier reported that the leader of bandits, Kachalla Turji, had stated that only reconciliation can end killings in the state.
Speaking during the Sheikh's visit, he said members of the group are not afraid of death.
He accused the Nigerian government and Zamfara State government of reneging on a series of promises made to them.
He accused indigenes of Zamfara of impoverishing and beating Fulani on the road.
The bandit commander added that only God knows how many weapons they had and what they could do if they wanted to destabilise the state.