Ekiti Govt Gives Reason For Stopping Sponsorship Of Pilgrims To Mecca, Jerusalem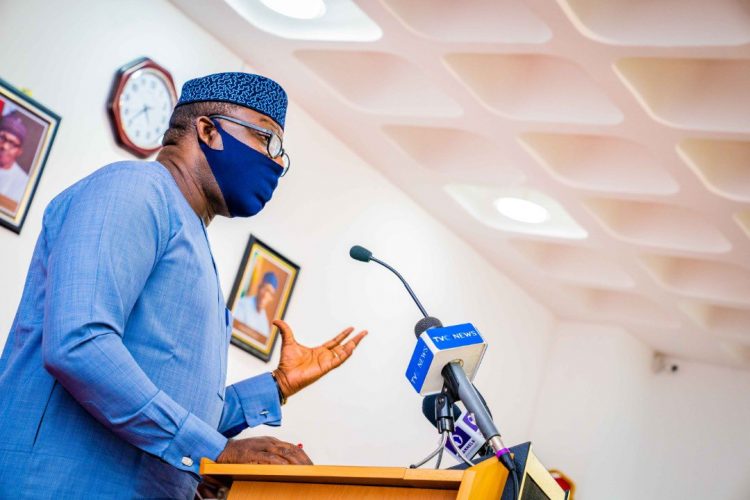 The Ekiti State Government has canceled the sponsorship of pilgrims to Mecca and Jerusalem with immediate effect.
The state deputy governor, Bisi Egbeyemi, made this known on Tuesday when he hosted members of the state Muslim Pilgrims Welfare Board led by its chairman, Babatunde Onipede.
In a statement by his Spokesman, Odunayo Ogunmola, the deputy governor said the decision was to save funds for development purposes, adding that no allocation was budgeted for pilgrimage.
Egbeyemi added that the cancelation is in line with the federal government's decision to end sponsorship of pilgrims in the country.
The deputy governor, however, asked those interested in visiting Mecca and Jerusalem for pilgrimage to seek private sponsorship.
"Both the Federal Government and the State Government have said they will not spend their money on pilgrimages again and that is why there was no budgetary allocation to it," he said.
"Anybody wishing to perform his religious obligation of going to the holy land must do so with his own personal savings and that was what I told the Christian Association of Nigeria (CAN) when their executives made a similar request because we must be fair to all."
Meanwhile, the General Overseer of the Citadel Global Community Church, Tunde Bakare, on Tuesday accused the federal government of aiding Fulani herdsmen in committing crimes across the country.
The cleric made this claim during an online interview with the Publisher of the Ovation Magazine, Dele Momodu.
Bakare condemned attacks carried out by Fulani herdsmen which have spread across the country.
He further stated that the country would be in great danger if the issue is not attended to before the 2023 general elections.
Bakare said, "The government is a guilty party for aiding the killer Fulani herdsmen in committing crimes of killing, abduction and destruction of farms in the country."
"I want a country where I can sleep with my two eyes closed. Lawlessness is everywhere, abduction takes place every day. And this happens as a result of deficient leadership. Protecting our territorial integrity should be the most important thing now."