Ekiti Ex-Deputy Governor, Egbeyemi Is Dead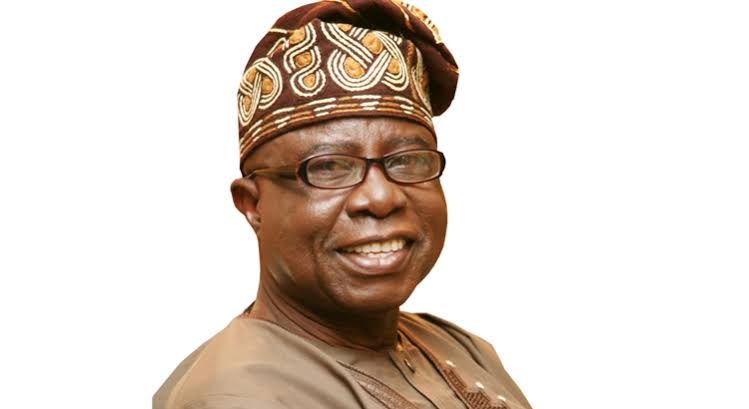 The immediate former Deputy Governor of Ekiti State, Otunba Bisi Egbeyemi, has reportedly died.
Reports obtained by Naija News revealed that Egbeyemi passed away in the wee hour of today at a popular Multisystem Hospital in Ado-Ekiti.
Egbeyemi died at 79. The Nigerian lawyer and politician served as Deputy Governor of Ekiti State from 2018 to 2022. Kayode Fayemi had picked Egbeyemi as his running mate for the 2018 Ekiti State governorship election under the APC.
Naija News understands that the decision of Fayemi to name Egbeyemi as his Deputy was met with criticism as many thought he lobbied for the position.
He, however, explained that his party chose him because they felt if his name was mentioned in Ado Ekiti and Ekiti as a whole, people would support him. Subsequently, on 17 July 2020, he debunked an impeachment rumour after it was reported in some quarters that the Governor would impeach him.
He described the rumour as tissues of lies and wicked falsehoods against innocent people.
On Sunday, 15 July 2018, the duo were declared the Ekiti State Governorship election winner. Egbeyemi served as Chairman of Ado Ekiti Local Government Area between 1992-m to 1993.