PHOTOS: Osinbajo Briefs Buhari On Economic Sustainability Plan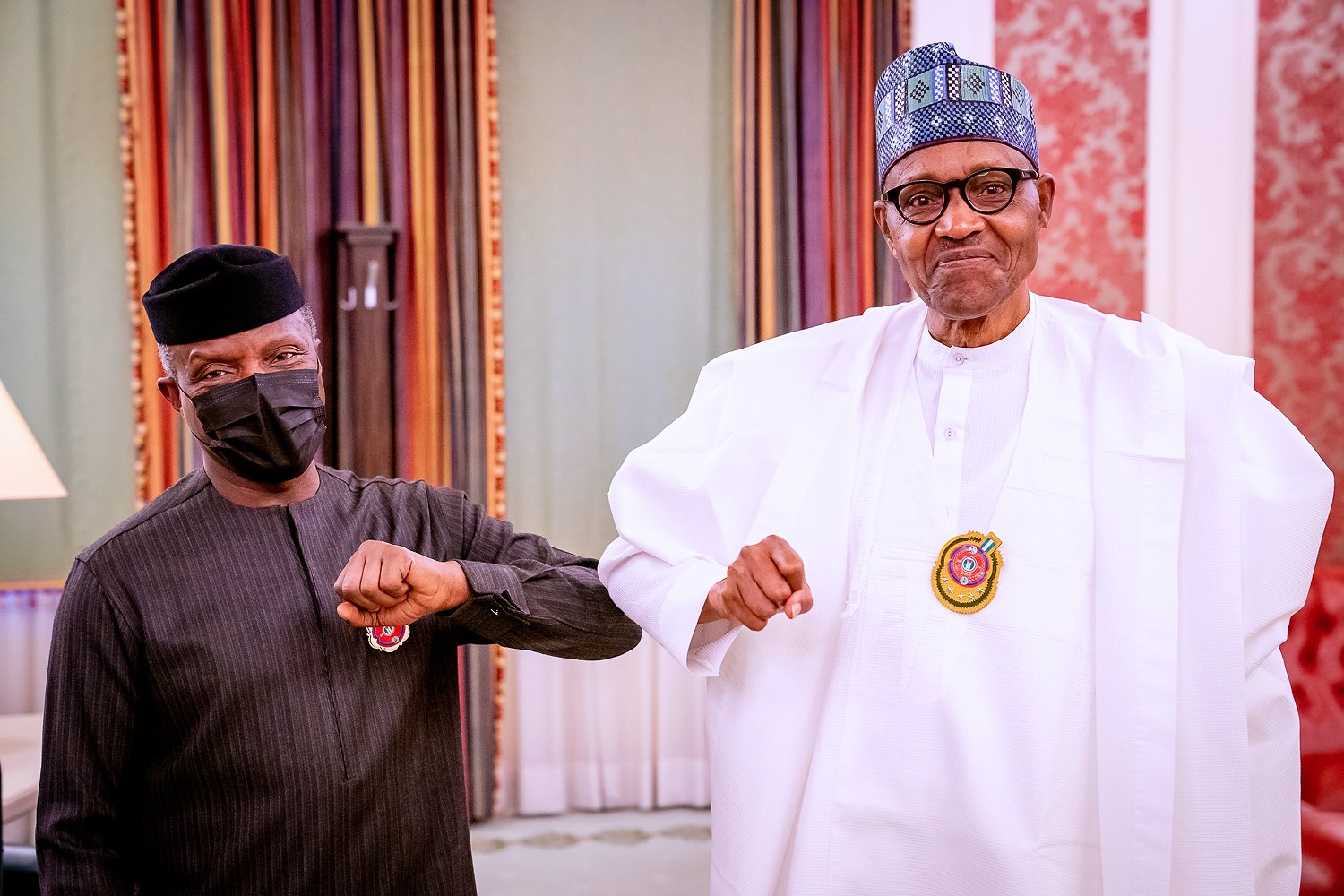 Vice President Yemi Osinbajo on Tuesday evening briefed President Muhammadu Buhari on the progress so far in the implementation of our Economic Sustainability Plan (ESP).
Naija News reports that this was made known in a post on the Twitter handle of President Buhari @MBuhari.
Speaking after being briefed, Buhari said: "We're supporting artisans and small businesses with grants and salaries; we will also be delivering low-cost houses to Nigerians, as well as Solar Home Systems.
"I am pleased to note that we are making progress, with the support of all the key stakeholders, including Ministries, the various Agencies, and the Central Bank of Nigeria.
"We will continue to scale up our interventions, and ensure we cushion the economic impact of the pandemic."
In an unrelated development, Suspected members of the dreaded Boko Haram sect on Tuesday night attacked a community in Askira/Uba LGA of Borno state forcing residents to flee their homes.
The deadly groups set houses ablaze at Womdeo village in Askira/Uba council of Borno state, DailyTrust reports.
According to a fleeing civilian identified as Musa Ishaiku, hundreds of residents "are currently taking refuge in the bushes and hills without knowing the whereabouts of their love ones."
He added that "they (Boko Haram) came at about 6:30 pm and started shooting from all angles, there was confusion as many parents could not find their children, we are on the hill now. Watching how are they currently burning down our houses."
Source: Naija News