BREAKING: Boko Haram Attack Borno Village, Residents Flee Homes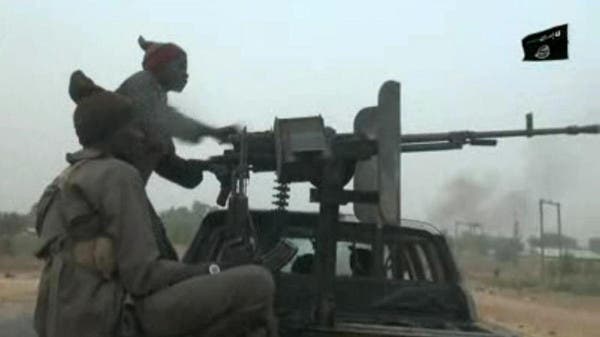 Suspected members of the dreaded Boko Haram sect have attacked a community in Askira/Uba local government area of Borno state forcing residents to flee their homes.
The deadly groups are currently setting houses ablaze at Womdeo village in Askira/Uba council of Borno state, DailyTrust reports.
According to a fleeing civilian identified as Musa Ishaiku, hundreds of residents "are currently taking refuge in the bushes and hills without knowing the whereabouts of their love ones."
He added that "they (Boko Haram) came at about 6:30 pm and started shooting from all angles, there was confusion as many parents could not find their children, we are on the hill now. Watching how are they currently burning down our houses."
Another resident, Steve Mamza said: "As I am speaking with you they are still in Womdeo village, walking free for about two hours now. Many of our people have fled to the adjoining community for safety. Our village is under attacks by Boko Haram."
As of the time of filing this report, the military was yet to confirm or deny the incident.
Recall that at least 100 civilians have been killed in simultaneous attacks by suspected Islamist militants in two villages in Niger, close to the border with Mali, the mayor who administers the two villages reported on Saturday (January 2).
Prime Minister Brigi Rafini, who visited the scene of the attacks on Saturday on Sunday, confirmed the carnage, deploring on public television "a disastrous toll", "a horrible situation".
"There were nearly 70 dead in the village of Tchomo Bangou and 30 dead in Zaroumadareye," testified Almou Hassane, the mayor who administers the two villages.
Regarding the attack on Tchomo-Bangou, "The attack took place around noon (11 am GMT) and there were deaths," a senior official from the Tillabéri region told Nigeria News, without giving any details. precise assessment, nor precision on the circumstances of the attack.