Nigeria Breaking News, Today, Saturday, 2nd, January, 2021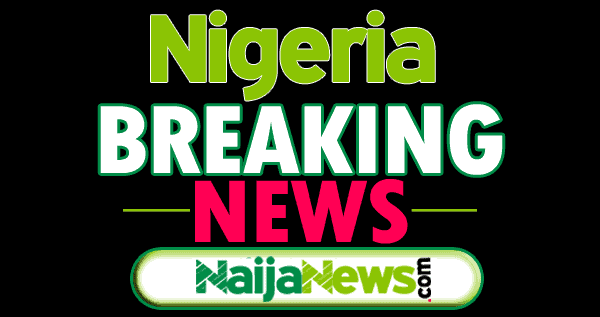 This is a roundup of some breaking news in Nigeria for Today, Saturday, 2nd, December 2021.
Insecurity Affecting Nigeria's Economic Stability, Growth – Buhari
Nigeria President, Muhammadu Buhari, in his New Year address on Friday, noted that insecurity has a direct repercussion on our economic stability, growth and development.
The president noted that cycles of violence unleashed by groups like Boko Haram and others have thwarted the efforts of the government to undertake the social policy and associated investments that can transform the lives of Nigerians.
Kidnapped Catholic Bishop, Chikwe Released In Imo
The Auxiliary Bishop of Owerri Catholic Archdiocese, Most Rev. Dr Moses Chikwe, and some other kidnapped victims have been released.
The development was confirmed by the Spokesperson of the Imo State Police Command, Orlando Ikeokwu.
EndSARS: Oba Akiolu Returns To Palace After Two Months (Video)
The Oba of Lagos, Rilwan Akiolu, on Friday, returned to his palace, Iga Idungaran, Lagos Island, two months after he escaped from an attack on his palace.
The Senior Special Assistant to the Lagos State Governor on Health, Oreoluwa Finnih, in a video posted on Twitter, shows the monarch wearing a mask and dancing towards the palace with his entourage.
'Justify Your Failure To Meet Your Promises' – Junaid Muhammed Advises Buhari
Northern elder statesman, Junaid Muhammed, on Friday, stated that President Muhammadu Buhari's arrogance in sticking to his appointment in the face of deteriorating security situation is not good enough.
The Second Republic lawmaker stated this while reacting to President Buhari's New Year address, on Friday.
'Internally Displaced Politician' Okorocha To Dump APC – Uzodinma
Imo State Governor, Hope Uzodinma has alleged that Senator Rochas Okorocha is planning to dump the All Progressives Congress but wants to destroy the party before leaving.
Uzodinma added on Friday, January 1 that Okorocha is an 'internally displaced politician' who is fast losing relevance and therefore making unfounded claims to make the news.
Download NAIJA NEWS app: