Woman Arrested For Beating, Throwing Out A 13-Year-Old Girl Naked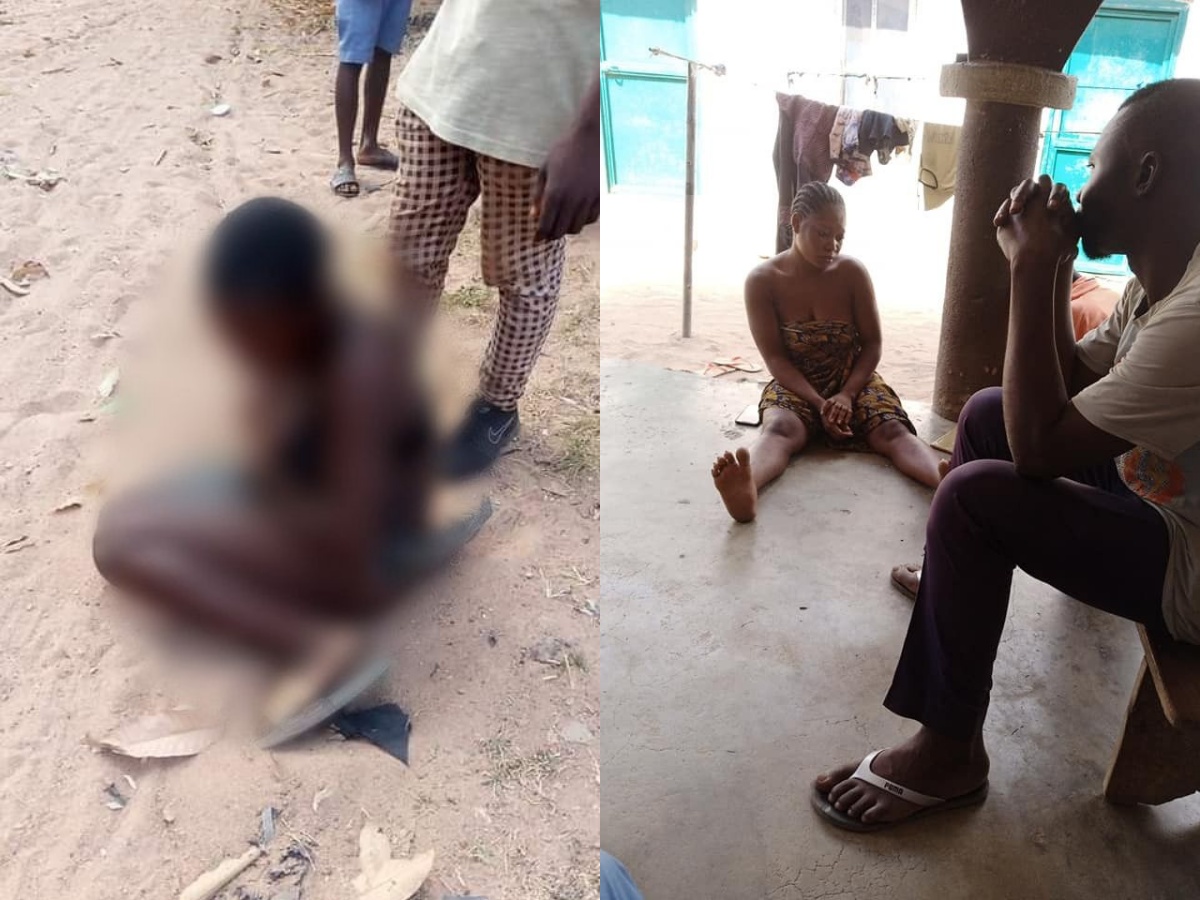 On Saturday, December 5, a teenage girl was found in Gboko area of Benue State, naked and battered allegedly by her aunt who she lives with.
When interrogated following her arrest by the State Police Command for assaulting the young girl, the woman confessed that the girl has been stealing her meats and also that she bed wets.
It was reported earlier that the girl who is 13 years of age was found naked outside the entrance of her aunt's house. Residents who witnessed the event shared that the girl was told by her aunt to walk unclad to the nearby tailor to get a pair of cloth to wear.
"This is a situation in my area oo. A little girl of 13 years staying with her aunty in Gboko-south has always been beaten by her aunty everyday that passes," said Ukan Kurugh who first reported the situation to the security operatives and general public.
He added, "Today, 05/12/2020 around 10: 26am the aunty as usual beat her and throw her naked outside the gate and gave her an order to go and collect her clothes from the nearby tailor unclad for reasons unknown to me. She has nothing on her and use a sack (Bagco bag) to cover her self."
"I'm writing this as an eye witness. Please, I call on all the authorities to come to this little girl's rescue.
Responding to the situation some moments later, the area PDP youth leaders and a representative from the International Federation of Women Lawyers ( FIDA) reportedly visited the community to confirm the incident.
Their findings, however, revealed that the woman is actually the biological mother of the assaulted child.
Naija News learnt that the woman had been maltreating the girl since her separation from the child's father.
However, she has now been arrested and detained at the A Division Police Station in Gboko, Naija News reports.
Download NAIJA NEWS app: