Senate President Reveals When National Assembly Will Pass 2021 Budget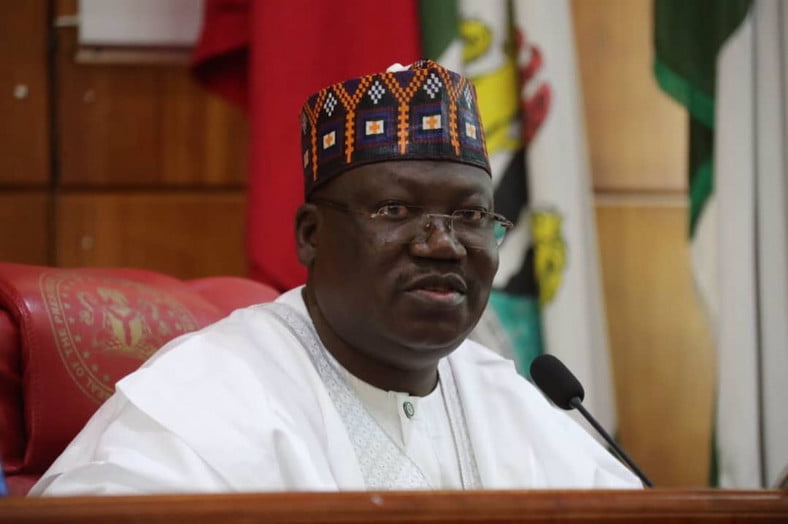 The President of the Senate, Ahmad Lawan on Friday revealed that the 2021 budget of N13.08 trillion would be passed by the National Assembly in the second week of December.
He stated this at a retreat for members of National Assembly Management and National Assembly Service Commission (NASC) in Abuja, according to NAN.
According to the Senate President, the National Assembly would scrutinize the 2021 budget presented by the executive.
Lawan said: "We are working to pass the 2021 budget by the second week of December and we are working very assiduously, we will ensure there is every possible scrutiny of the budget presented by the executive arm of government.
"So far, we achieved that in the 2020 budget. We believe that we did the right thing, we promised Nigerians we will do that and it is going to be part of our legacy in the 9th National Assembly."
Naija News recalls that President Muhammadu Buhari on August 10, 2020 presented a N13.08 trillion 2021 Appropriation Bill before a joint session of the National Assembly for consideration and approval.
The president said during the budget presentation that the 2021 Appropriation has been themed the "Budget of Economic Recovery and Resilience" in "view of the many challenges confronting us, we must accelerate our economic recovery process, promote social inclusion and strengthen the resilience of the economy."
According to Buhari, the 2021 budget is expected to "accelerate the pace of our economic recovery, promote economic diversification, enhance competitiveness and ensure social inclusion."
Source: Naija News