#LekkiMassacre: International Community Betrayed Nigerians – Imam Of Peace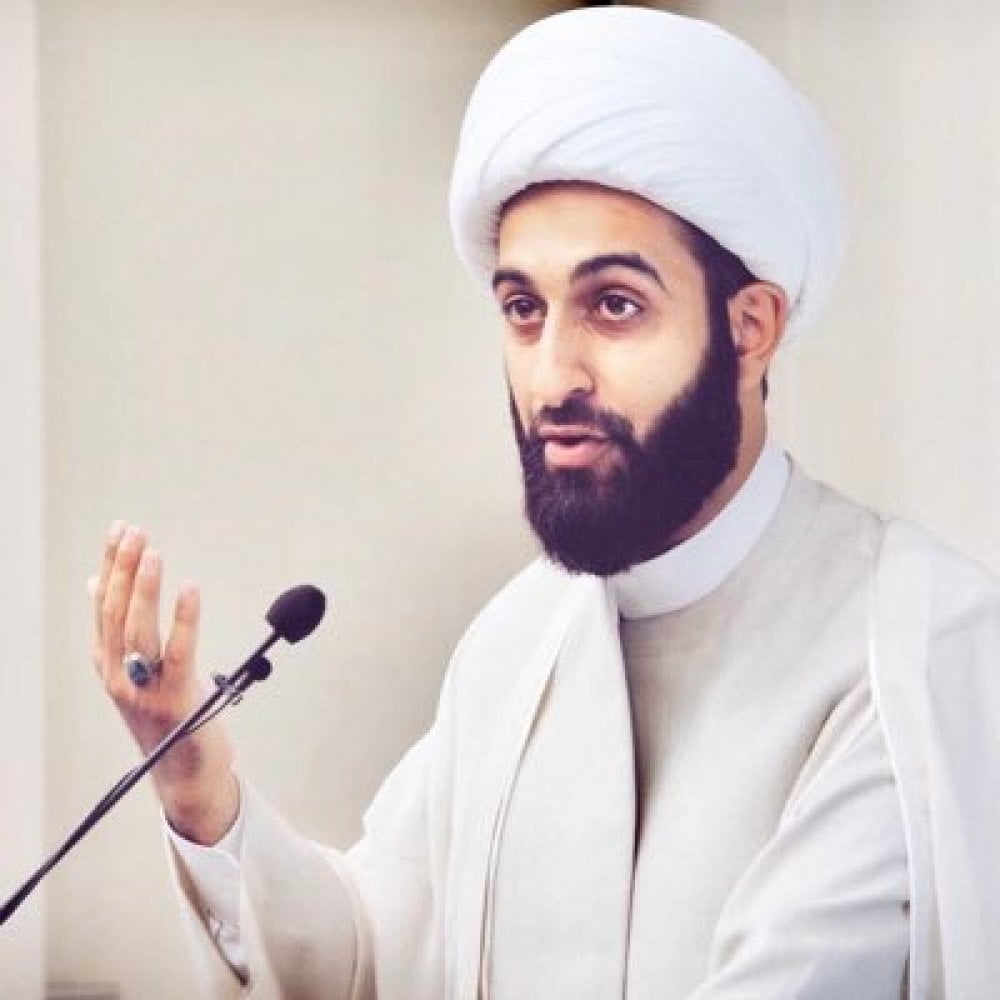 A Muslim influencer and reformist Imam, Mohammad Tawhidi, popularly known as Imam of Peace, has lamented that the international community betrayed Nigerians in reaction to the #LekkiMassacre carried out by men in army uniform.
Naija News had reported earlier that men suspected to soldiers of the Nigerian Army invaded a peaceful protest at Lekki toll gate on Tuesday evening, October 20, killing #EndSARS protesters in the process.
President Buhari addressed Nigerians on Thursday evening following the Lekki massacre of unarmed peaceful protesters at the Lekki toll gate in Lagos, Nigeria's commercial city.
During the speech, President Buhari failed to address the shooting of #EndSARS protesters by soldiers of the Nigerian Army but rather ordered that the protests against police brutality that rocked various cities across the nation before the Lekki massacre on Tuesday.
President Buhari said: "I, therefore, call on our youths to discontinue the street protests and constructively engage government in finding solutions.
"Your voice has been heard loud and clear and we are responding."
On Friday, an eyewitness of the massacre, Obianuju Udeh, a popular Nigerian disc jockey known as DJ Switch, said she and other #EndSARS protesters counted 15 corpses at the Lekki toll gate when men in army uniform opened fire on peaceful protesters.
"We were teargassed. We would run and come back and the only thing we fought with was our flags. We would sit on the floor and raise our hands up, waving the flags and singing the national anthem. That's all we had," she said.
"The military were there killing Nigerian citizens. The police and SARS came and were doing the same thing, aiming and shooting. They were pointing the gun at us and shooting live bullets. Who takes live bullets to protest ground? Who does that?" DJ Switch questioned.

Reacting to the Lekki massacre and the #EndSARS protests at large, Imam of Peace, a strong critic of President Buhari, called on Nigerians to "Stand strong in the face of terrorism", adding that "Buhari has guns" but the people have God.
The Islamic scholar tweeted: "BUHARI HAS GUNS. YOU HAVE GOD. WE KNOW WHO WINS AT THE END. STAND STRONG IN THE FACE OF TERRORISM.
"THE INTERNATIONAL COMMUNITY HAS BETRAYED YOU BUT MANY GOOD PEOPLE ARE WITH YOU."
BUHARI HAS GUNS.
YOU HAVE GOD.

WE KNOW WHO WINS AT THE END.

STAND STRONG IN THE FACE OF TERRORISM.

THE INTERNATIONAL COMMUNITY HAS BETRAYED YOU BUT MANY GOOD PEOPLE ARE WITH YOU.#EndSARS

— Imam of Peace? (@Imamofpeace) October 23, 2020