SARS Allegedly Back On Lagos Streets, Threaten Residents With Guns – [Video]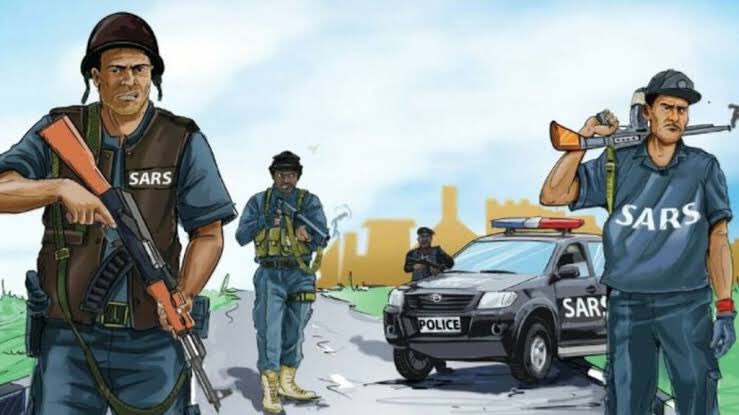 The disbanded controversial unit of the Nigeria Police Force, Special Anti-Robbery Squad, SARS, has reportedly returned to Lagos State streets threatening residents with live ammunition.
Naija News understands that the unit of the police was the genesis of the ongoing nationwide protest in Nigeria as a result of their unlawful activities which include the harassment and killing of citizens.
After many years of oppression by the SARS operatives, Nigerians took to streets across the states to demand an end to brutality by the police force, a development that led to the disbandment of the unit.
Meanwhile, many have died, some have sustained degrees of injuries by the offensives security agents. Despite the disbandment of the police unit, some armed men reportedly officers of the SARS were seen in a trending video which surfaced on social media on Wednesday, October 21, threatening and harassing citizens.
According to eyewitnesses, the armed men who were in mufti are some men of the disbanded SARS operatives.
A voice could be heard in the video mocking residents who raised their hands and trekked in single file.
Speaking in pidgin English, he said: "You people said End SARS, why can't you end it now."
The voice was heard loudly ordering one of the passersby saying; "Put your hands up…God will punish your father."
The video was reportedly recorded at the Garage area of Ikorodu. The popular central mosque located in the area is visible in the footage.
Watch the video below as retweeted by Nigerian singer, Davido;
Now Una wan run go after making our land a bitter place to live in ….

— Davido (@davido) October 21, 2020