Woman Loses Pregnancy Following Assault By Security Agents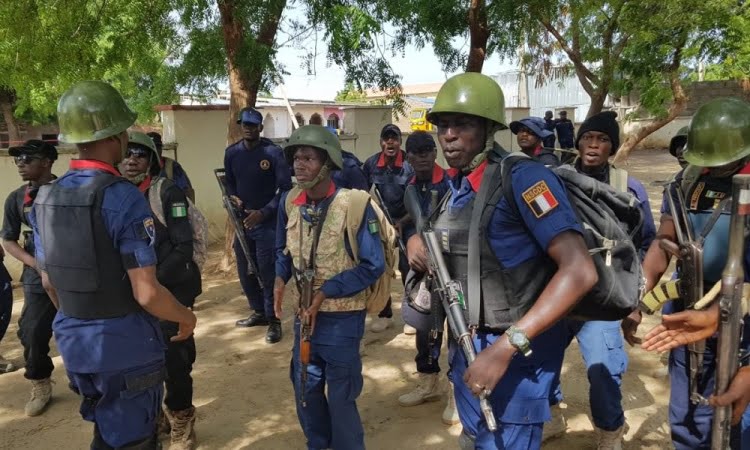 A trader, identified simply as Funmilola Adekoya, has lost her three-month-old pregnancy, after some security agents in Ibadan allegedly brutalised her.
It was learnt that Adekoya lost her unborn baby after one of the unidentified security operative used an electrical gadget on her.
She was attacked on September 29, at Floor 2, Gbangbalolonwa Complex, Idi-Ope, Imonlefalafia, Ibadan.
Francis, the victim's husband, said, "When the men who were guarded by two NSCDC operatives entered the shop, they claimed to have come for N2,000 tax for the Oyo State Board of Internal Revenue."
The woman said, "I made them understand that I had not made any sales that morning. Besides, there was no notice of their coming and so I did not prepare.
She said she begged the tax collectors to give her till afternoon before she pays the money but they threatened to apply force.
Adekoya the said she was later dragged out by one of the NSCDC operative l and touched me with an electrical gadget and then sprayed a gaseous substance on me.
Download NAIJA NEWS app: