Edo2020: Edo Election Results From Different LGAs Announced By INEC
The Independent National Electoral Commission (INEC) has started announcing the Edo election results for different Local Government Areas (LGAs) in Edo State, south-south Nigeria.
Naija News had reported earlier that INEC announced the election results of the 3 LGAs which showed that Governor Godwin Obaseki, the candidate of the Peoples Democratic Party (PDP), is leading Osagie Ize-Iyamu, his rival in the Edo governorship election on the platform of the All Progressives Congress (APC), Nigeria's ruling party.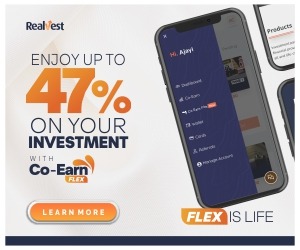 According to the results announced by the Independent National Electoral Commission (INEC) so far, the PDP candidate is leading with over 13,000 votes. As of 12:45 am on Sunday, INEC had declared results in three local government areas.
Governor Obaseki polled 7,870 votes In Igueben, while Ize-Iyamu garnered 5,199 votes. Similarly, the PDP candidate secured 10,964 votes in Esan central while his rival trailed with 6,719 votes, and in Esan north-east, Obaseki polled 13,579 votes, leaving Ize-Iyamu with 6,559 votes.
The total votes of the candidates in the three local government areas shows that PDP has 32,143 while the APC has 18,477 votes, leaving a margin of 13,666 votes.
Breakdown of the Edo Election Results by LGAs: (REFRESH ALWAY)

1 Igueben LG
APC 5199,
PDP 7870
2. Oredo LG
APC 18,365,
PDP 43,498
APC 6,556,
PDP 13,579
4. Esan West LG
APC 7,189,
PDP 17,434
5. Etsako West LG
APC 26,140,
PDP 17,959
6. Esan Central LG
APC 6,719,
PDP 10,694
7. Ikpoba Okha LG
APC 18,218,
PDP 41,030
8. Egor LG
APC 10,202,
PDP 27,621
9. Uhunmwonde LG
APC 5,972,
PDP 10,022
10. Owan East LG
APC 19,295,
PDP 14,762
11. Owan West LG
APC 11,193,
PDP 11,485
12. Ovia North East LG
APC 9,907,
PDP 16,987
13. Esan South East LG
APC 9,237,
PDP 10,563
APC 22,963,
PDP 20,101
15.  Etsako East LG
APC 17,011,
PDP 10,668
16.  Etsako Central LG
APC 8,358,
PDP 7,478
17. Orhionmwho LG
APC 10,458,
PDP 13,445
18.  Ovia South West LG
APC 10,636,
PDP 12,659.