Nigerians Blow Hot: Gana Killed, Boko Haram Members Get Amnesty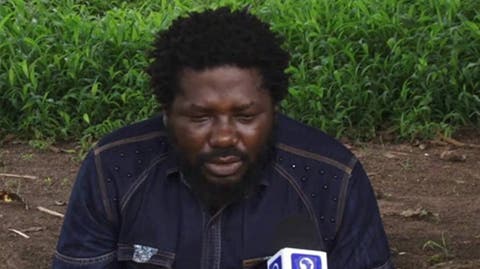 The death of most wanted criminal in Benue State, Terwase Akwaza, also known as Gana all through the week has been the major point of discussion as some prominent individuals in the country have condemned the action of the military.
Benue State Governor, Samuel Ortom, while reacting to the development called for an investigation into the killing of Gana who had accepted the amnesty plan of the state government.
However, some Nigerians have questioned the President Muhammadu Buhari-led government for rehabilitating Boko Haram Members, while the military decided to kill Gana who accepted Amnesty.
See some reactions below:
You are right senator. We are not saying he should be granted amnesty, he should have been allowed to go through the legal process of investigation and judicial prosecution.
The Boko haram members that were granted amnesty did far more havoc than Gana, yet were pampered.

— Terfa Shie (@tomshie75) September 11, 2020
Questions I have for you? Have you ever condemned bokoharam amnesty? Since granting amnesty to boko haram have they stopped? Have Nigeria govt of Buhari stop giving them amnesty again and again? If Gana is from core North will he be killed like that? U see how biased you are?

— OZO IGBO (@Ozo_Njenje) September 11, 2020
D whole thin is complicated One may not know where to pitch his tent, but if D repentant dreaded boko haram members can be granted amnesty & reintegrated into D society, Gana issue also suppose to be treated D same way.Or is D reintegration programs made 4 only Islamic militants? pic.twitter.com/10oKlfuORt

— H MORRISON OREDE (@MorrisonOrede) September 11, 2020
Boko Haram members in Nigeria surrendered and were forgiven and released with take-up capital.
Why was Gana, a militant leader, killed even when he surrendered? Why didn't he enjoy the amnesty by the government? Is it because he is a christian?

— Meiduca Innocent (@MEIDUCA) September 11, 2020
Boko harams who carried out genocide against the country are been granted amnesty and reintegrated back to the Army. But Gana's Case is Different??

After surrendering He was still Killed?
I'm not in support of his crimes but is he worse than Boko Haram pic.twitter.com/jWUmdMUVSq

— Uyai Ibibio ?? (@Uyai_Ibibio_) September 9, 2020
Source: Naija News