How I Predicted Mali Coup, Fire Outbreak In Ooni's Palace – Primate Ayodele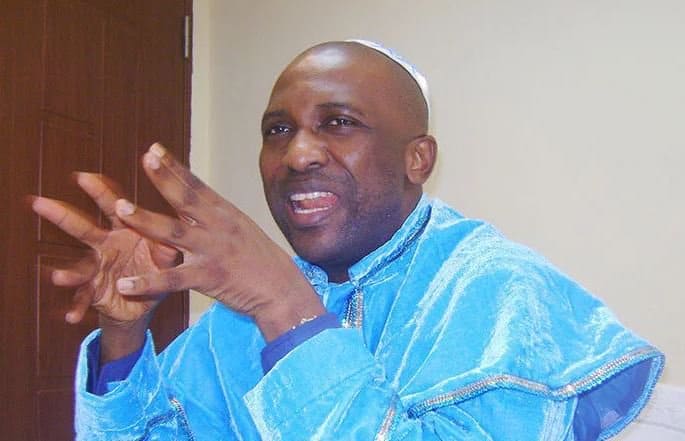 The leader of INRI Evangelical Spiritual Church, Primate Elijah Ayodele, says he predicted Mali coup and the fire outbreak at the palace of the Ooni of Ife, Oba Enitan Adeyeye Ogunwusi.
Naija News had reported earlier that Malian President Ibrahim Boubacar Keïta and his Prime Minister, Boubou Cissé, were "arrested" late Tuesday afternoon in Bamako by mutiny Soldiers supporting the opposition.
"We can tell you that the president and prime ministers are under our control. We arrested them at his home " (at the home of the Head of State), said a soldier, who requested anonymity.
"IBK (President Keita) and his Prime Minister are in an armoured vehicle on their way to Kati", the military camp on the outskirts of Bamako where the mutiny began in the morning, said another military source in the mutineer camp.
On Wednesday morning, a building in Ooni's palace was gutted by fire.
Reacting to Mali coup and the  fire out  Ooni's Palace, Primate Ayodele recalled that he had on December 26, 2019, released his 2020 Prophecies to journalists at his Lagos church, which he predicted the current happening in Mali and the viral story of a fire incident that took place in the palace of the Ooni of Ife.
In his prophecy about Mali, Primate Ayodele had explained that he sees a gang up against President Ibrahim Boubacar Keita and that the country needs to pray against challenges.
"MALI: There will be gang up against the Malian president. The country should pray against protests and disorderliness."
Also, while giving prophecy about the traditional rulers in Nigeria, Primate Ayodele had disclosed that Nigerians need to pray against fire incident in the palace of traditional rulers in the country.
"TRADITIONAL RULERS: Let us pray not to lose two kings, Emirs, Ezes and of course let's pray so that no King is dethroned. The government will want to reduce the strength of the Emir. They should pray against running into unexpected crisis. Let us pay against fire outbreak in any of the palace. There will be confrontation between the government and the traditional ruler."