Lagos Gov. Sanwo-Olu Finally Meets With "Mummy Calm Down" Boy
Governor of Lagos State, Babajide Sanwo-Olu has kept his promise of meeting with 'mommy calm down' internet sensation, Oreofeoluwa Lawal-Babalola.
Lawal-Babalola had in a viral video last month begged his mum to calm down, after she was bent on beating him, after he committed an offence.
Reacting in a Sallah message to Lagosians, Governor Babajide Sanwo-Olu expressed his desire to meet little Oreofeoluwa.
He had called on Lagosians to calm down like the boy said in his post on Twitter.
He noted that the exchange between the little boy and his mother was funny, adding that it depicts the efforts parents put in moulding children into responsible adults.
Governor Sanwo-Olu met the boy and his family yesterday, and he utilized the opportunity to reiterate the need for Lagosians to keep calm and follow all the COVID-19 safety measures.
See photos and video below: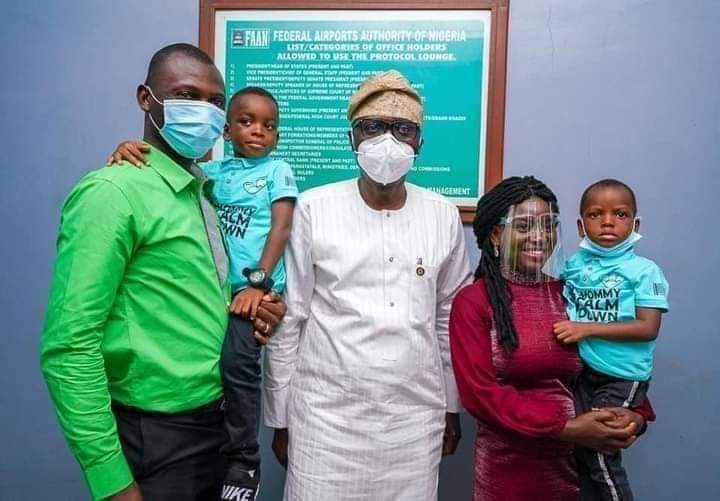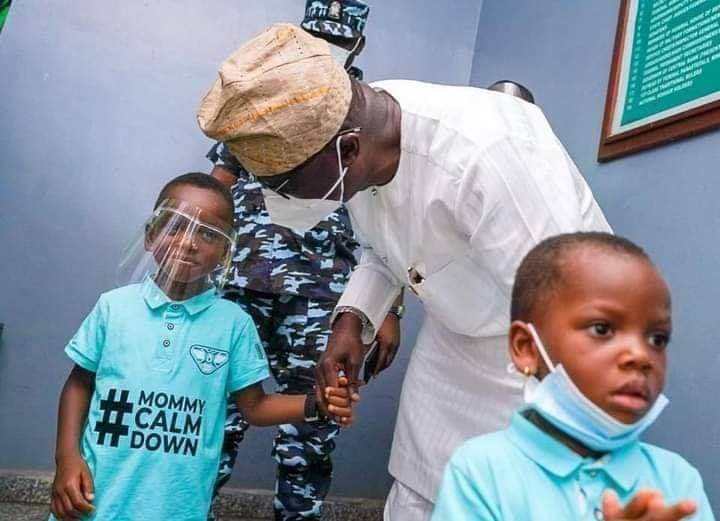 Watch the video below
Source: Naija News