Photos: Sex Workers In Serious Relationships Show Off Their Partners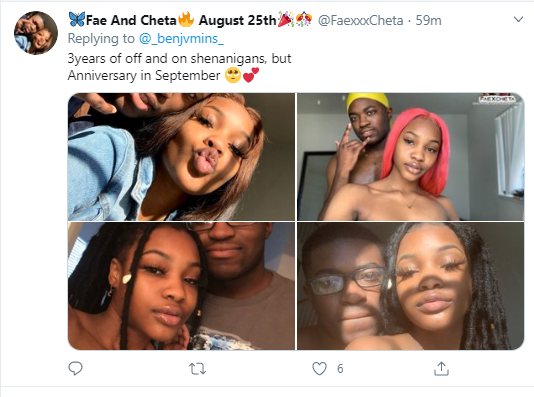 A twitter thread which has proven that sex workers can still find love, and maintain a stable relationship despite the nature of their job is currently the talk on line
The thread started when a proud and popular sex worker, Hoochie Mama, took to her Twitter page to show off her partner.
According to her, they have been dating for two years.
She further encouraged other sex workers to share pictures of themselves with their partners and reveal how long they have been together, which they all did.
See their post below: