Sex Workers Lament As FCT Authorities Demolish Popular Brothel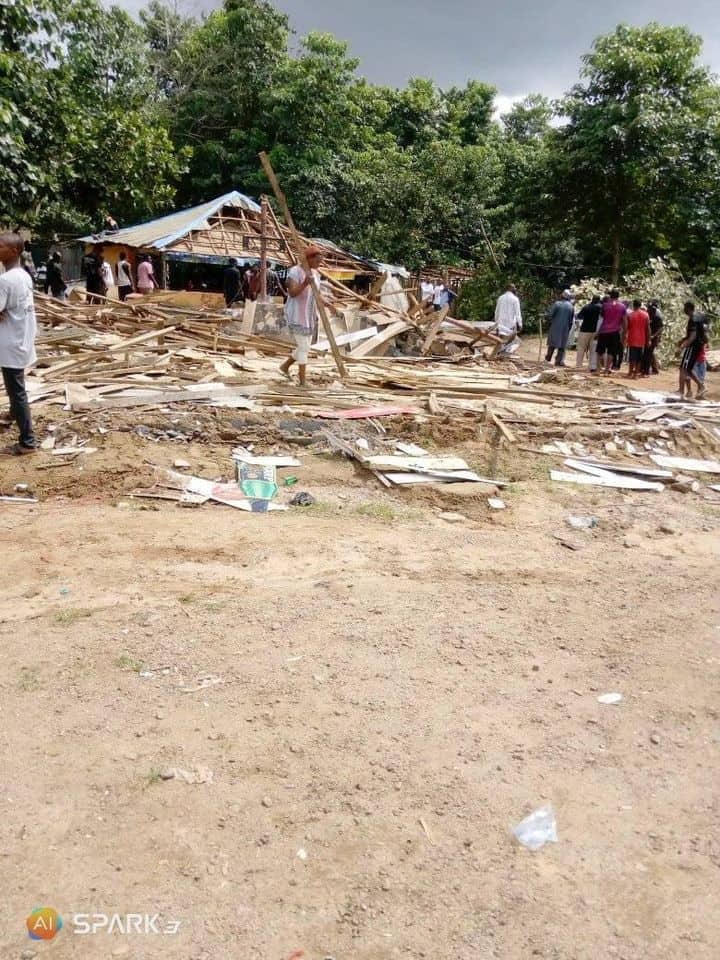 The Federal Capital Territory Authority on Wednesday, September 16 carried out a demolition of brothels
in the Federal Capital Territory, Naija News reports.
The exercise has left many sex workers at the popular brothel, Chris Garden and Guest Inn, at Dakibiu, Jabi, a suburb of Abuja stranded and lamenting.
Naija News learnt that a prior notification was issued to owners and occupants of structures in the community by the FCTA officials, asking them to vacate the environment. On the early hour of Wednesday, bulldozers reportedly arrived the community, accompanied by FCTA officials armed policemen and reporters to commence the demolition at the north end of Dakibiu.
Reports had it that the streets of Dakibiu yesterday were flooded with people as residents and sex workers were all trying to cart away their properties before the arrival of the officials with bulldozers.
Premium Times reports that some commercial sex workers were still packing their belongings when the demolition started. Speaking to newsmen at the location, one of the sex workers who gave her name as Kate, claimed they were not given adequate notice before the demolition exercise.
She said, "This is unfair, at least they should have given us at least two weeks to pack out and find another place to stay".
Further reports revealed that scavengers after the demolition started prowling the debris for valuables, picking rods and some other building materials.
Meanwhile, a Court of Appeal sitting in Abuja, the Nations capital has upheld the prison sentence slammed on a pastor, Basil Princewill, for raping a 14-year-old girl.