Kanye West Begs Kim Kardashian For Forgiveness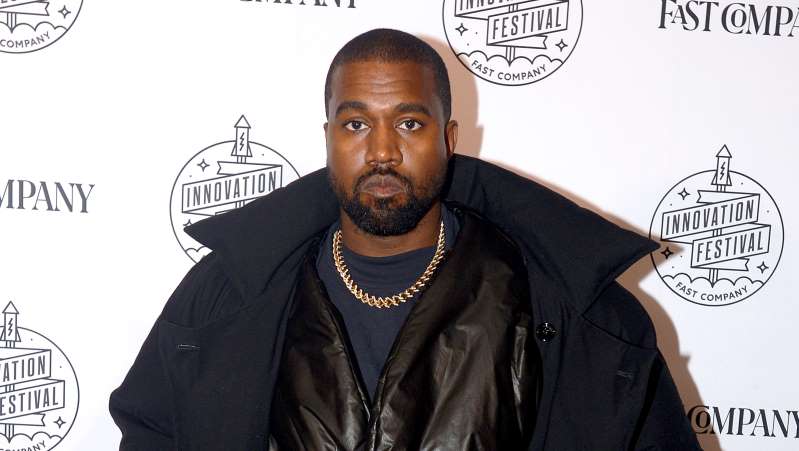 US Presidential hopeful and rapper, Kanye West, has apologised to his wife, Kim Kardashian, a reality television star.
In a post on Twitter, the 43-year-old rapper had said he's been trying to divorce Kim Kardashian for years now.  He also said he began considering the divorce after Kim met Meek Mill at a hotel for prison reform – which was over two years ago. He further stated that he has no problem with Meek Mill but that Kim was "out of line".
The posts were deleted after around half an hour, with West signing off by tweeting: "Says the future president".
But, Kim in a statement, defended Kanye, nothing that anyone who suffers bipolar disorder (like Kanye) or has one who does, knows how complicated it is to understand.
"I've never spoken publicly about how this has affected us at home because I am very protective of our children and Kanye's right to privacy. But today, I feel like I should comment on it because of the stigma and misconceptions about mental health."
"Those that understand mental illness or even compulsive behaviour know that the family is powerless unless the member is a minor. People who are unaware or far removed from this experience can be judgemental and not understand that the individual themselves have to engage in the process of getting help no matter how hard family and friends try."
In a new post on Twitter on Saturday, Kanye West admitted that he went too public with the private matters in their marriage.
"To Kim, I want to say I know I hurt you. Please forgive me. Thank you for always being there for me," he wrote.
"I would like to apologize to my wife Kim for going public with something that was a private matter. I did not cover her as she has covered me."