COVID-19: Lai Mohammed To Ban Airing Of Big Brother Naija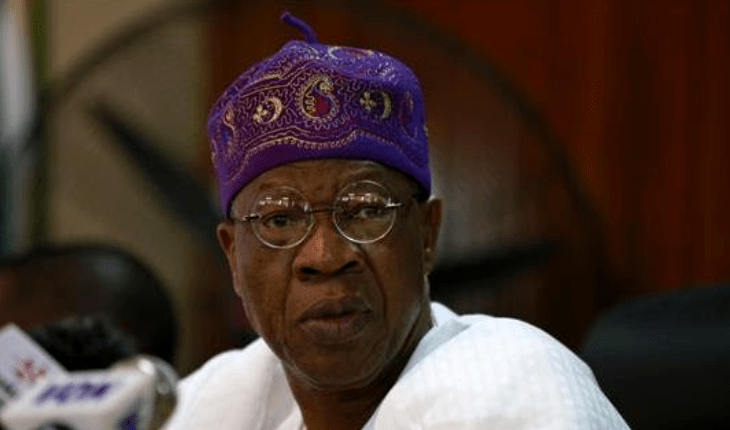 Lai Mohammed, minister of information and culture, has kicked against the airing of Big Brother Naija (BBN) and asked the Nigerian Broadcasting Commission (NBC) to take down the program, with the increasing spread of COVID-19 in the country.
The fifth edition of the show which commenced on Sunday is one of the most watched programmes on cable TV in Nigeria.
On Wednesday, Armstrong Idachaba, acting director-general of the NBC, told senior management members that the minister had directed him to shut down the show
He said the Minister instructed the commission to use fears of spread of COVID-19 as the reason, while citing directives from the presidential task force (PTF).
He said Mohammed is trying to ensure the letter banning the show comes from the NBC due to public opinion that he is bent on sending MultiChoice Ltd, producers of the show, out of Nigeria.
It is believed that Mohammed launched political moves against MultiChoice in a bid to pave the way for his main consultant to make a return to Pay TV after previously failing.
However, MultiChoice replied with detailed explanations on measures taken in collaboration with the Lagos state government, whose agency, Lagos State Safety Commission, gave the green light for the show.
Also, MultiChoice said in the letter that housemates had been screened prior to the show and that the BBN House had been decontaminated and adapted to ensure sufficient physical distancing, in addition to eliminating the use of live audience.
All housemates went through a mandatory two-week isolation during which COVID-19 symptoms would have manifested if they had the disease.
Download NAIJA NEWS app: