How Buhari 'Asked' Senate To Call For Security Chiefs' Sack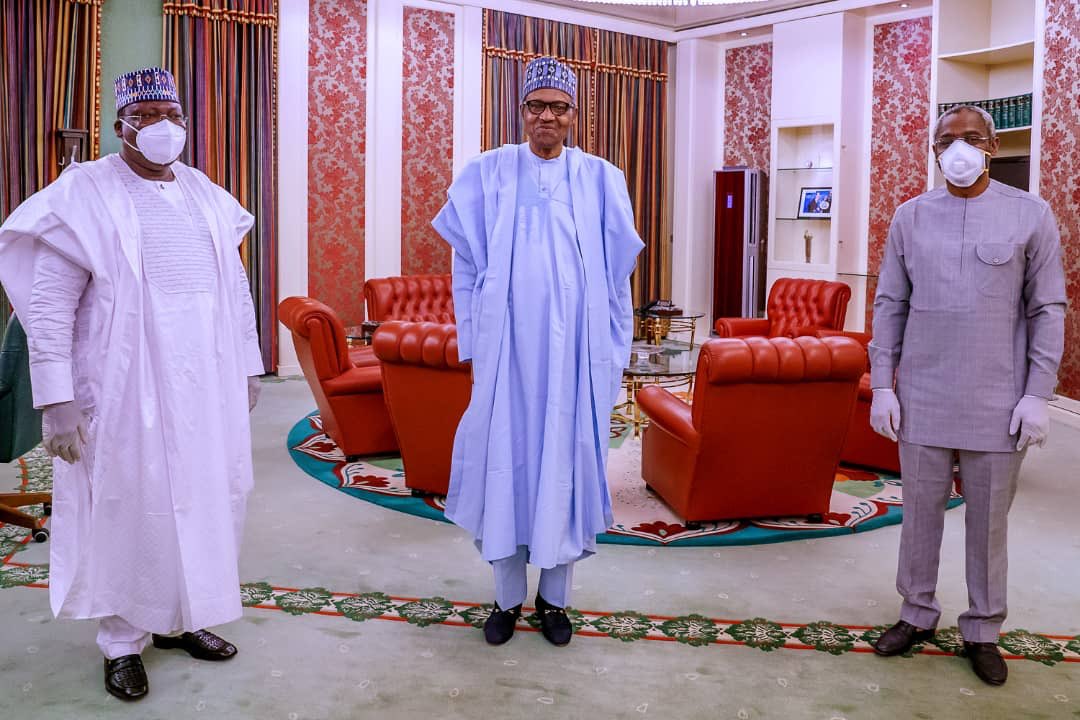 The Senate's call for the resignation of Service Chiefs was allegedly a ploy to cover the tracks of President Muhammadu Buhari.
Recall that the Senate on Tuesday also directed the leadership of the military to brief its relevant committees on the factors militating against the operations of the military to order to find a solution.
Senators issued the directive during plenary on Tuesday in reaction to a motion titled: "Rising casualties among Nigerian soldiers and other security agencies" by Senator Ali Ndume (APC-Borno South).
This coming after a meeting between the leadership of the National Assembly and Buhari on Friday, July 17.
A source close to the presidency told Daily Post on Wednesday that the Senate resolution was reached at the Presidential Villa, Abuja.
He said: "The lawmakers are providing cover for Mr. President to execute his plan to replace the top military hierarchy. Their removal was sealed at the meeting.
"You asked why Mr. President has not fired them already? This has been long delayed for reasons best known to him; he now has the rationale.
"Also remember, after that meeting, he warned ministers and heads of agencies' to respect the National Assembly.
"That comment was not just about their attitude, disregard for lawmakers' invitation/summons or ongoing investigative hearings.
"All of this fits into a bigger political play. NASS is being used to provide cover for Mr. President to do what he wants to."
Nigeria's service chiefs' are Gen. Abayomi Olonishakin – Chief of Defence Staff; Lt. Gen. Tukur Buratai – Chief of Army Staff; Rear Admiral Ibok-Ete Ekwe Ibas – Chief of Naval Staff, and Air Vice Marshal Sadique Abubakar – Chief of Air Staff.