Why Aregbesola Has No Right To Extend Customs DG Tenure – Human Rights Lawyer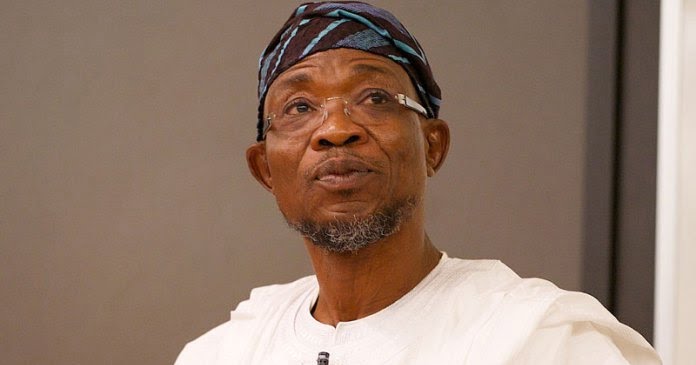 The rights of Rauf Aregbesola, minister of interior, to extend the tenure of Mohammed Babandede, comptroller-general of the Nigeria Immigration Service (NIS) has been severely questioned.
D.D Makolo, a human rights lawyer, noted Aregbesola lacks the power to "to recommend or extend the statutory tenure of any public servant in the same capacity, no matter and however indus­trious such officer may be".
NIS is under the supervision of interior ministry.
According to Makolo, who wrote a letter to the minister, noted that Babandede's tenure shouldn't be extended, having spent over 35 years in service.
He added that despite chairing that the Civil Defence, Fire, Immigration and Prisons Services Board (CDFIPB), Aregbesola has no legal pow­er.
He noted that extending public officers tenure has become a common practice, and this has formed an hindrance to the career progression of officers in public service, and sets a bad precedent.
The former immigration officer reminded the minister that he has a duty to uphold the constitution "as the continuous stay of Babandede in office is an infraction of the country's laws".
"The Public Service of Nigeria is statutorily designed with specific provisions for entry and exit lawfully," the lawyer wrote.
"Honourable Minister sir, Mr. Muhammad Babandede's tenure as a public servant, employed by the Federal Government of Nigeria in 1985 to work as an Immigration Officer, has come to an end and his further stay in that office is arbitrary, immoral, wrongful and unlawful.
"The practice of arbitrary, illegal elongation of statutory tenure of public office occupants sets dangerous precedent for bureaucracy and national security.
"Honourable Minister, Sir, order Mr. Muhammed Babandede, a public servant under your ministry's supervision, to proceed on his pre-retirement leave forthwith and nullify any action taken by him after the 13th day of June 2020."
Makolo reminded the minister that the constitution is the supreme law of the land.
"[It will] guide you for the purposes of promoting the good government and welfare of all persons in our country without discrimination on the principles of Freedom, Equality and Justice and for the purpose of consolidating the unity of all authorities and persons throughout the Federal Republic of Nigeria," he wrote.