Over 3m Nigerians Apply For 400,000 NPower Jobs In 1 Week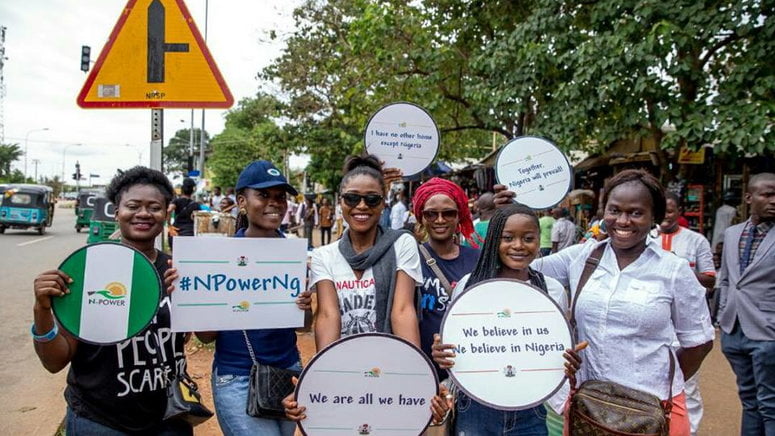 More than three million Nigerians have applied for employment as beneficiaries of the Batch C N-Power scheme since the portal opened on June 26.
This information was disclosed on Friday, July 3rd by Rhoda Iliya, the deputy director, information, ministry of humanitarian affairs, disaster management, and social development.
"Enrolment of beneficiaries for N-Power Batch C commenced on June 26, 2020 and has received over three million applications since the portal opened," Iliya said.
"The application process will be concluded as soon as possible to provide additional Nigerian youths access to the programme."
As previously reported by Naija News, the federal government had announced that only 400,000 candidates will be picked from the pool of applicants to become beneficiaries of the N-Power programme.
Meanwhile, the Minister for humanitarian affairs, disaster management, and social development, Hajia Sadiya Farouq has explained to Batch A and B beneficiaries that are exiting the scheme that the decision of the government to remove them from the scheme should not be seen as a punishment.
She also appreciated the beneficiaries of the N-Power scheme that served in the Batches A and B of the social intervention scheme for their contributions to national development.
Recall the Batches A and B would exit the scheme on June 30 and July 31 respectively as earlier disclosed by the government.
The N-Power scheme is a social intervention scheme introduced in 2016 by President Muhammadu Buhari, as a two-year programme for graduate and non-graduate Nigerians between the ages of 18-35.
The beneficiaries enjoy N30, 000 monthly stipend, and devices during the duration of their stay in the scheme in exchange for services offered including teaching, agric extension services, health, etc.