N-Power Portal Receives Over One Million Applications Within 48 Hours
Millions of jobless Nigerians jostle for 400,000 available N-Power slots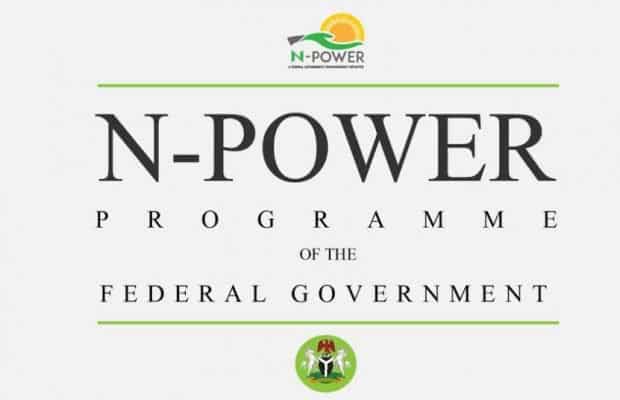 More than one million Nigerians have applied to become a part of the N-Power Batch C beneficiaries since the recruitment portal opened on Friday.
The Minister of Humanitarian Affairs, Disaster Management and Social Development, Hajia Sadiya Umar Farouq disclosed this in a tweet on Sunday evening.
The portal has been registering about 100 applications per second and as at 7:38 pm, we had received 1,001,045 applications.

— Sadiya Umar Farouq (@Sadiya_farouq) June 28, 2020
It will be recalled the Minister had previously noted that the decision to enrol the third batch of the scheme was made following consultations. She added that the enrolment will provide opportunities for more Nigerian youths to access the programme.
The Minister, however, disclosed that current enrollees of the N-Power scheme (Batch A) will exit June 30, 2020 while (Batch B) will exit the programme on July 31, 2020.
Naija News reports that the portal for the recruitment of Batch C N-Power beneficiaries by the federal government opened by 11:45 pm on Friday, 26th June, 2020.
The federal government had revealed that 400,000 candidates would be picked from the pool of applicants as Batch C beneficiaries of the N-Power scheme.
As stated by HM @Sadiya_farouq, the N-Power portal has received over 1 Million unique applications since the portal opened almost 48 Hours ago.

The portal is still open and we encourage unemployed young peeps to apply at https://t.co/pHhCnHk0kS#Npower2020Recruitment https://t.co/31Wp4DywLY

— N-Power (@npower_ng) June 28, 2020
The N-Power scheme is a social intervention scheme introduced in 2016 by President Muhammadu Buhari, as a two-year programme for graduate and non-graduate Nigerians between the ages of 18-35.
The beneficiaries enjoy N30, 000 monthly stipend, and devices during the duration of their stay in the scheme in exchange for services offered including teaching, agric extension services, health, etc.
The scheme has enrolled 500,000 beneficiaries thus far – 200,000 from Batch A which started in September 2016 and 300,000 from Batch B which kicked off in August 2018.
However, the government has noted that as part of efforts to reposition the scheme, the new batch of beneficiaries will not be staying up to two years in the scheme.
The duration will be unveiled later by the federal government.