How I Wasted My Football Earnings – Fmr Arsenal, Barca Star, Alex Song Reveals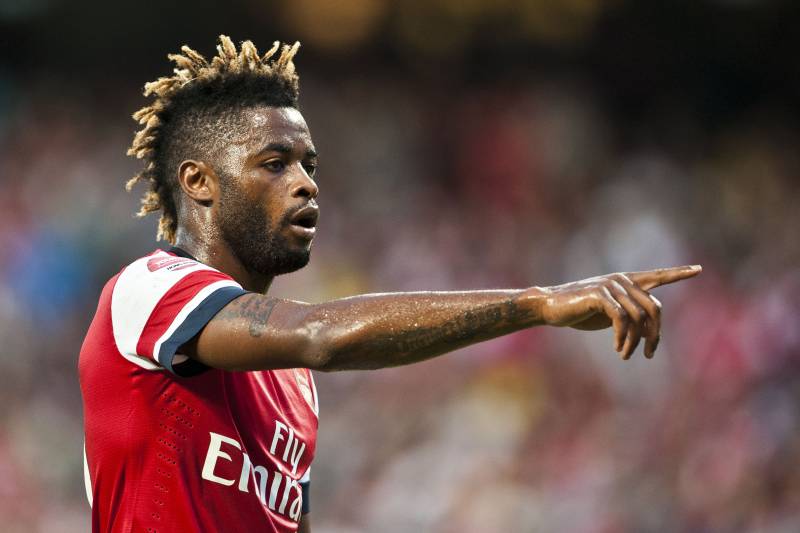 Former Cameroon International Football star, Alexandre Dimitri Song Billong, popular known by his jersey name as Alex Song has narrated how he lavished his football earnings while he was still playing the Arsenal FC.
According to the 32-year-old player, he wasted all his money on luxuries such as high-end cars, trips, and dinners while he was still playing at the Emirates Stadium.
Naija News understands that Song had enjoyed a space of 8 years at Arsenal Football Club before Spanish club, FC Barcelona signed him in 2012 on a £15million clause.
Song noted that he receives £15,000-per-week in Arsenal those years but that he never spends his earnings wisely.
According to him, he had struggled to save much on his account so he could be like his former teammate, Thierry Henry, who receives more than his colleagues at that time.
Song said, "I spent eight years at Arsenal, but it was not until my last four that I can say that I started earning a very good living because my salary increased considerably."
The former Gunners revealed in a video to his Instagram followers saying; "I wasted a lot of money, and I was going to expensive dinners, trips and holidays." 
"During those eight years, I could not even keep £100,000 in my bank account. I thought I was a millionaire, but that was not the reality, I was making £15,000 per week."
"I came to training, saw Henry arrive in his car, I thought I needed the same no matter the cost because I was a footballer, went to the dealer, signed some papers and ended up with the same car as Henry. Still, I understood that my money was going to run out and I asked for a Toyota instead."
He added, "Barcelona were interested in signing me, and their sporting director spoke to me, he told me that I was not going to play much football there. I told him that I don't care. I knew that now I was going to be a billionaire."
Naija News understands that Alex Song now plays for a Swiss Football club, FC Sion.