COVID-19: Coronavirus News Update For Thursday, April 9th, 2020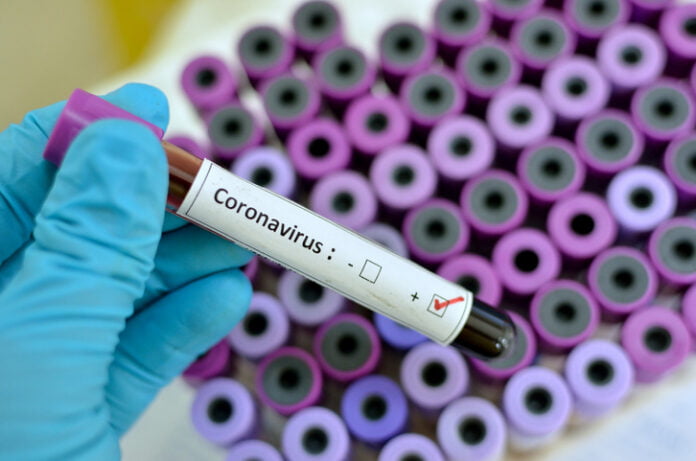 Good day, Nigeria, welcome to Naija News roundup of top Coronavirus news headlines for today Thursday, April 9th, 2020.
Below is a roundup of top stories on the COVID-19 disease…
Pastor Adewale Giwa, the Senior Pastor of Awaiting The Second Coming Of Jesus Christ Ministry, has claimed that the Chinese medical team that arrived in Nigeria came to treat President Muhammadu Buhari and his aides.
Naija News recalls that a team of medical personnel from China had on Wednesday arrived Nigeria touching down at the Nnamdi Azikiwe International Airport, Abuja.
In a statement on Thursday, Pastor Giwa said the Chinese doctors only came to examine their general health status since they can no longer travel to the United Kingdom.
He also called on President Buhari to order for removal of the 5G cables in Nigeria.
Pastor Giwa said: "Under this administration, we have read how gorilla swallowed over $19,000. We have also witnessed how they miraculously shared billions of Naira to poor Nigerians.
"This is highly disgusting and intentionally embarrassing. Now, they are claiming they invited Chinese doctors to treat Nigerians.
"Who are the Nigerians? I challenge them to mention their names. We shouldn't allow ourselves to be fooled anymore.
Lagos State says it has discharged seven Coronavirus patients from its isolation Centre.
Naija News reports that the governor of the state, Babajide Sanwo-Olu made the announcement on in a series of tweet on the micro-blogging site, Twitter, on Thursday afternoon, April 9.
Governor Sanwo-Olu said: "Good people of Lagos.
"I bring you awesome news from IDH, Yaba, which is as a testament to our resolve to overcome the lethal #COVID19 pandemic ravaging the world.
"Today, we discharged 7 more patients who have fully recovered and tested negative twice consecutively for #COVID19, " the tweet added.
The 11 electricity distribution companies (DisCos) in the country say they are working to provide free electricity to all Nigerians for two months.
Nigerians may enjoy uninterrupted power supply for two months as hands are on deck by the 11 electricity distribution companies (DisCos).
A statement released today by DisCos spokesperson, Sunday Oduntan, explained it is a bid to mitigate the hardship of Nigerians during the coronavirus pandemic.
The executive director of research and advocacy, Association of Nigerian Electricity Distributors (ANED), the umbrella body of the DisCos, said the details of the implementation will be provided soon.