President Buhari Led Government Approves $20m Tech Fund For Young Innovators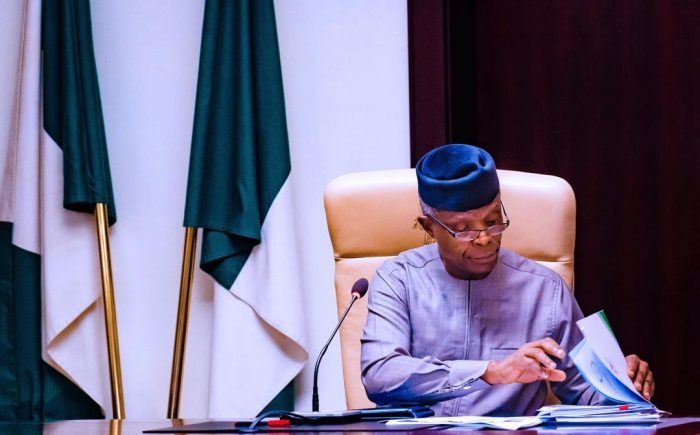 The President Muhammadu Buhari government has approved the sum of $20million technology fund for young innovators.
Naija News understands that this was made known by the Vice President, Prof Yemi Osinbajo, during a meeting with the Presidential Enabling Business Environment Council (PEBEC), where he announced a $20 million technology fund for young innovators, approved by the Bank of Industry (BoI).
Also, he announced an N90 billion ($248 million) soft loan facility for small scale agricultural enterprises which will be disbursed through the Central Bank of Nigeria (CBN).
These funds are said to be in furtherance of the government's drive to support MSMEs in the country and boost productivity in non-oil industries. According to the Vice President, MSMEs are small but together they account for about 50% of the country's GDP. This is why the administration is placing lots of attention on them.
Recently, the Finance Act was signed into law. One of its provisions exempts early-stage startups, with annual revenues of less than N25 million annually from paying taxes.
But, this is not the first time the government in any capacity has created funds for the tech industry or SMEs in all.
In 2018, soon after visiting tech startups and hubs around the country as well as the famous Silicon Valley, the Federal Government, through Prof. Yemi Osinbajo disclosed that it was in talks with the African Development Bank (AfDB) to establish $500 million innovation fund for technology and creative sector. Till date, the final turn out of that is still widely unknown.