Just In: Another Building Collapses In Lagos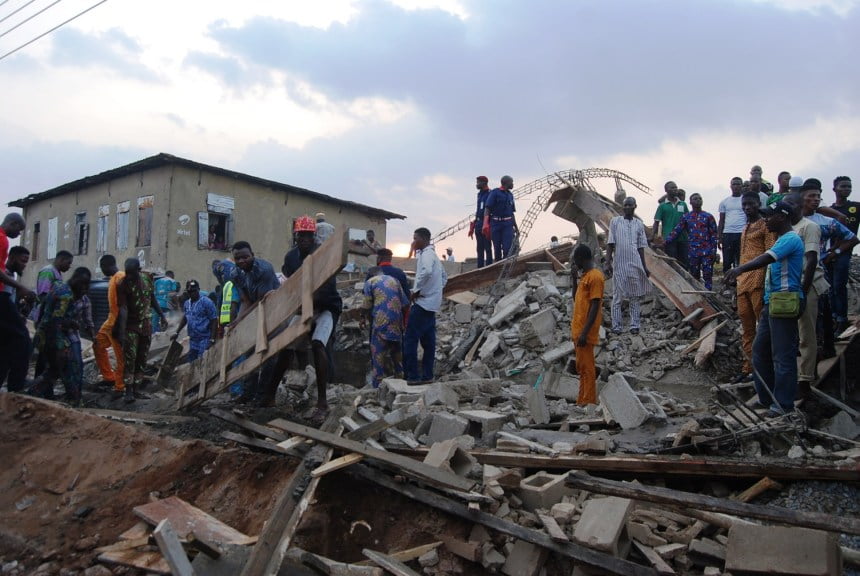 Another building on Friday collapsed in Agarawu area of Lagos Island, Lagos State.
It was gathered that the building, which is a two-storey building, collapsed due to structural instability.
The Director-General, Lagos State Emergency Management Agency, Dr Oluwafemi Oke-Osanyintolu, said no casualty was recorded, adding that emergency responders had stormed the scene of the collapsed building.
He said, "Upon arrival at the scene of the incident, it was discovered that an old two-storey building collapsed as a result of lack of maintenance and structural instability.
"However, no life was lost and no injury was sustained at the scene of the incident. LRT, Lagos State Neighborhood Safety Corps, the Nigerian Police, LASAMBUS are responders at the scene of the incident. A recovery operation is ongoing."
Naija News had earlier reported that an uncompleted three-storey building collapsed at around Ago Palace way, Lagos State.
A man who got trapped in the Friday early hour incident has been successfully evacuated alive by emergency officials and noted that he was given a first aid treatment while he has been taking to a nearby hospital for proper treatment.
Dr Oke said the impact of the collapsed structure which is said to be under construction before the incident has affected other adjacent structures around the scene of the incident, adding that once the recovery operation was completed, the remaining parts of the collapsed building would undergo a controlled demolition exercise.