DSS Arraigns Man Behind President Buhari's Fake Wedding Video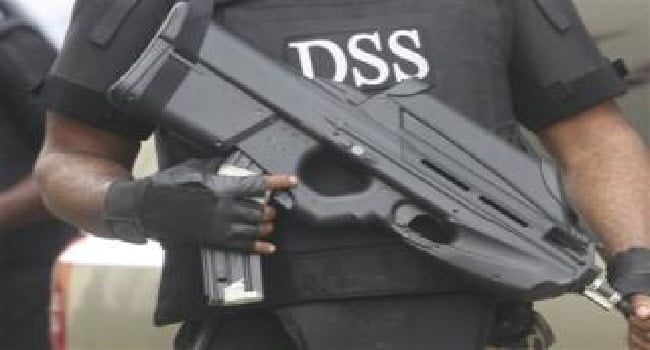 The Department of State Security Service(DSS) has arraigned Kabiru Mohammed, the man allegedly behind the news of President Muhammadu Buhari's fake wedding.
Naija News recalls that the DSS arrested Kabiru Mohammed last month after concluding it investigation purported the fake wedding video
DSS alleged that Kabiru purported the fake news of a wedding between the President and Minister of Humanitarian Affairs, Sadiya Faruk.
Kabiru created a frenzy in the country by spreading a fake wedding 'Fatiha' card.
The accused is charged on a two-count charge of Defamation and Injurious falsehood contrary to section 392 and 393 of the Kano Panel Code. The charges will attract a maximum of three years imprisonment without fines if the suspect is found guilty of the offence.
The story of the president's purported wedding card with the Minister of Humanitarian Affairs, Disaster Management and Social Development, Sadiya Faruk went viral on social media last 2019.
The fake wedding arrangement which took the presidency awhile to counter or confirm attracted mix reaction especially from opposition party.
Source: Naija News