Nigerians React To News Of Bobrisky's 'Death'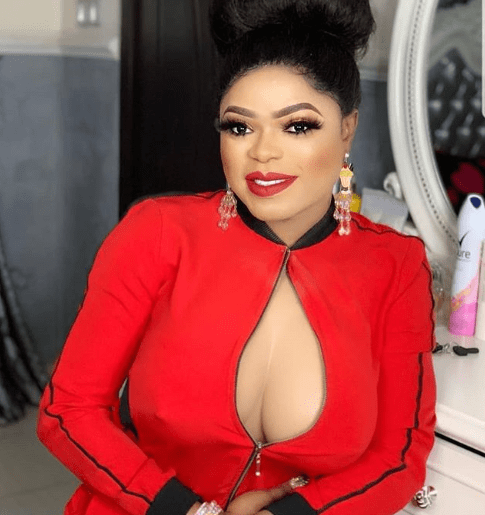 Bobrisky Is Not Dead
The rumoured death of popular Nigerian cross dresser and male barbie, Bobrisky on Monday has attracted reactions from Nigerians.
It will be recalled as earlier reported by Naija News that a Twitter post by a medium on Monday had claimed Bobrisky died on Monday in a car accident.
However, it has since been established that Bobrisky is alive and in good health contrary to claims of his death.
Meanwhile, see how Nigerians have been reacting to the rumoured death of Bobrisky:
Ahhh is AIT fooling with us or what? Bobrisky dead? He just posted on his IG na

— Sister HUNCHO✨ (@SisterHuncho) January 13, 2020
AIT vs #Bobrisky pic.twitter.com/zvOES9yRG2

— Jkelani (@j_kelani) January 13, 2020
#bobrisky
I heard bobrisky's period came In 😂😂 pic.twitter.com/OPmfdHUgj1

— Ēvîl spīrït 😈 (@loner_swavy) January 13, 2020
If #bobrisky is truly dead i will commit sucide o and am dead serious.

— Angry Dragon🐲🐲 (@MooSheriff) January 13, 2020
AIT: BOBRISKY IS DEAD

BOBRISKY; POSTS IN INSTAGRAM

SAME BOBRISKY: WHAT's DEAD may never DIE 😂😂😂😂😂😂#bobrisky #MondayMotivaton #mondaythoughts #FUCA pic.twitter.com/MGfo2Hj6Gl

— Tee Baounsing logistics ✈️✈️🚅🚢 Y. b. N. L gang (@TBaounsing) January 13, 2020
Now they have reported #bobrisky dead… Whatever this girl did to y'all…

Y'all need to drink water and move ehaead with life.

— Dan Phoenix ❁ (@danphoenixNG) January 13, 2020