Atiku vs Buhari: Supreme Court Fixes Date To Explain PDP's Appeal Dismissal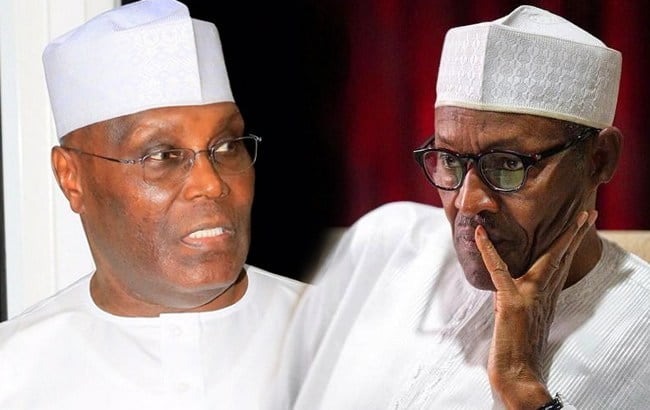 The Supreme Court will on Friday, November 15, 2019, explain the reasons behind its dismissal of the appeal filed by Alhaji Atiku Abubakar challenging the re-election of President Muhammadu Buhari.
Naija News reported that the Supreme Court had on October 30, dismissed the case instituted by Atiku and the Peoples Democratic Party (PDP) against the 2019 election victory of President Buhari, candidate of the All Progressives Congress (APC).
The seven-man panel of the court, headed by the Chief Justice of Nigeria, Tanko Mohammed in a unanimous judgement, affirmed that President Muhammadu Buhari was validly elected as Nigeria's President in the February 23 presidential election.
The Supreme Court panel, however, said it will give reasons for its decision at a later date.
Atiku and PDP had challenged the entire judgment of the Presidential Election Petition Tribunal (PEPT) which had affirmed the re-election of Buhari.
The final court in the land dismissed the appeal in less than one hour it was heard by its 7-member panel of Justices.
Naija News reports that the apex court on Wednesday notified lawyers to parties in the appeal that it has fixed Friday, November 15, to give reasons for the dismissal.
The notice to lawyers in the matter dated November 13, was signed by Ibrahim Gold, a Registrar at the Supreme Court.
It reads, "IN THE SUPREME COURT OF NIGERIA HOLDEN AT ABUJA.
SC 1211/2019: Atiku Abubakar & anor V. INEC & 2 Ors.
"TAKE NOTICE that the REASONS FOR THE JUDGEMENT delivered on Wednesday the 30th day of October 2019 in the above-named Appeal will be listed before the Supreme Court of Nigeria on Friday the 15th day of November 2019 at 9.00 am.
"AND FURTHER TAKE NOTICE that in accordance with the Supreme Court Rules, this Notice is deemed sufficiently served on you if it is delivered on your telephone".
Source: Naija News