Boko Haram: Nigeria Army Begins Operation Positive Identification Today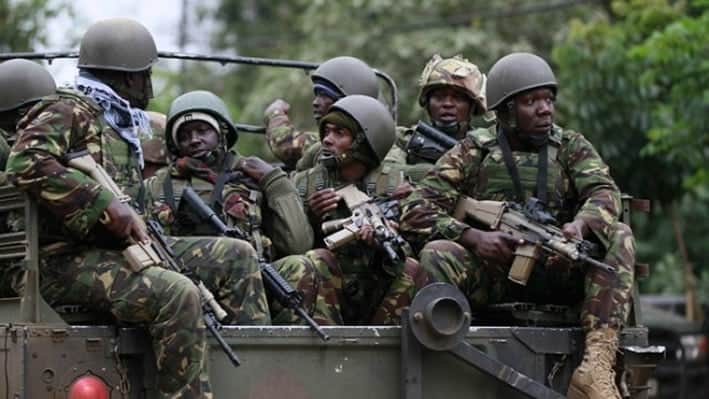 The Nigeria Army will today, November 1st, 2019 commence its Operation Positive Identification nationwide.
Naija News reports that with this operations, soldiers would request people to identify themselves as part of efforts to track down fleeing members of Boko Haram and other criminals.
It was gathered that the operation started in the Northeastern part of Nigeria on September 22.
Speaking to members of the House of Representatives, Chief of Army Staff Lt.-Gen. Tukur Buratai allayed fears of right abuses.
Explaining how the operation would be carried out, Buratai disclosed that the operation which would be intelligence-led will not involve the deployment of troops or mounting of roadblocks.
The Army chief said the public may not even notice his men in the course of the exercise.
Gen. Buratai represented by the Director, Civil/Military Affairs at the Army Headquarters, Maj-Gen. U.S. Mohammed said Nigerians would not notice any significant changes from the ongoing military operations in the country.
He said: "What is happening is that the military has been involved in Operation Lafiya Dole in the Northeast. Within the major operation, we have subsidiary operations and one of them is this Operation Positive Identification.
"It came about as a result of positive information about the activities of Boko Haram in the Northeast the fact that they are making inroads to other parts of the country.
"From our intelligence, they are spreading from their traditional stronghold. Based on that, this idea came up to embark on our cordon and search operations. We will make some arrest and do some identification. The operation started on the 22nd of September, 2019.
"For this period of the year, the military has introduced some exercises aimed at tackling the security challenges in parts of the country. It is aimed at training ourselves and carrying our security operations. We use the opportunity to carry out specific and targeted activities.
"We felt that as these exercises are going on, we should carry out the Operation Positive Identification to areas where we are going to carry out these exercises. It is nothing new.
"Operation Positive Identification is intelligence-led activity. Based on credible information, we go to certain areas, make an arrest and profile those arrested by identifying them and through that, we may be able to identify some Boko Haram members and other criminals."
The Army chief stated that the military would be undertaking three major exercises beginning from 1st of November to 23rd of December.
Buratai noted that the operation is essentially aimed at ensuring that some of those security challenges are curtailed to the barest minimum as we approach the yuletide.
He added that President Muhammadu Buhari, the Minister of Defence and the Chief of Defence Staff were aware of the operation.