Turkey Displays Female Shoes To Show Number Of Women Killed By Their Husbands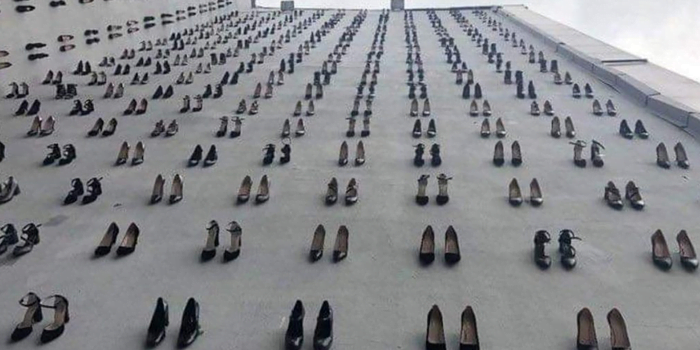 To represent the number of women murdered by their husbands in Turkey during the course of this year, 440 pair of women shoes have been hung on the city walls in Istanbul, Turkey's capital.
The shoes were hung by an artist, Vahit Tuna who wanted to raise awareness on the number of women killed by domestic violence.
Tuna's work is part of the Yanköşe, a not-for-profit art platform started by Kahve Dünyası, a large coffee chain in Turkey, in 2017.
"We wanted everyone passing by the road to see [the work]. This is why we did not want to host the exhibition in a closed area," Tuna said
Yanköşe reaches a lot of people daily because of its location in the city, as it spread across an area of approximately 260 square meters on the outer wall and the intersecting wall of the Kahve Dünyası branch in Kabataş, at number 85 on Meclis-i Mebusan Street.