Nigerians React As Court Sets To Make Final Judgement On FEB 19 Presidential Election Today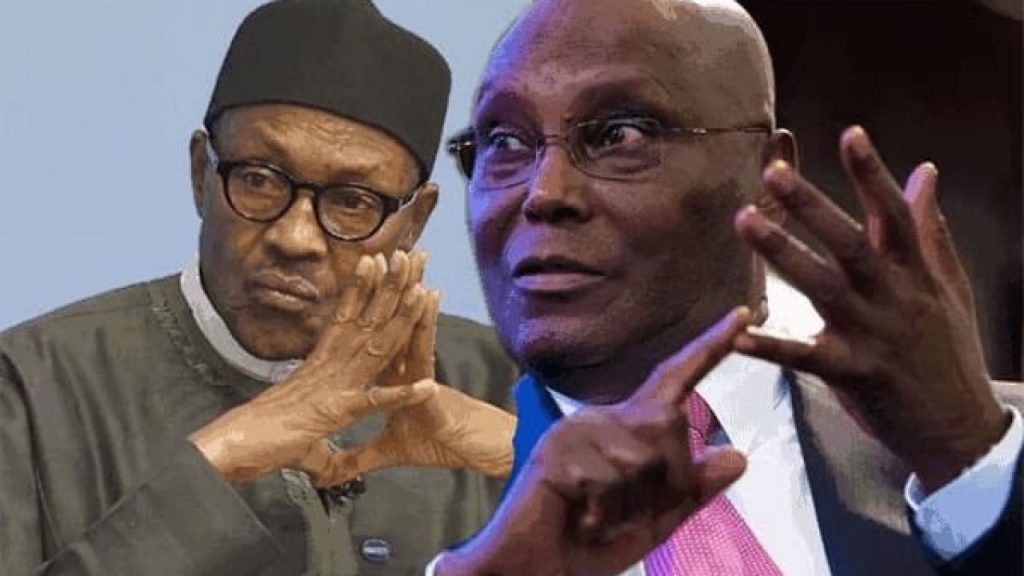 The Presidential Election Petitions Tribunal will deliver the final judgment on the 2019 Presidential election today, Wednesday, September 11, with President Muhammadu Buhari and Atiku Abubakar anticipating victory.
This was disclosed by the spokesperson of the Court of Appeal, Sa'adatu Musa, in a notice on Tuesday, September 10. Musa said the final judgment will be delivered by 9:00 am.
Meanwhile, Nigerians have taken to Twitter to react. See reactions below:
Retweet this video if you support Atiku to be declared winner of the 2019 presidential elections by the tribunal, at 9:30am tomorrow morning.

Reply with why you want Atiku to win.

For me, I want Atiku to win because @atiku means JOBS!! JOBS!! #AtikuIsComing #AtikuHopeOfNaija pic.twitter.com/syqWzAgBDE

— Somto Onuchukwu (@chosensomto) September 10, 2019
Please you people should reason logically. Irrespective of the fact that buhari don't stand a chance to win tomorrow, deep down, we all know that atiku is not coming anywhere. #AtikuIsComing pic.twitter.com/2OqAugmlr1

— CHESKY™® (@tweetsofchesky) September 10, 2019
Do not fall for this nonsense.
They couldn't argue facts of the case, they're waiting for tomorrow to say "I told you so", because they believe the tyrant in power can do anything.

Let them tell us today why Buhari should remain president without qualification? #AtikuIsComing https://t.co/AmAFw4O4U0

— Somto Onuchukwu (@chosensomto) September 10, 2019
Just have it at the back of your mind that whichever way PEPT rules, 'the HONOUR' will be on the Judiciary and 'the SHAME' will also be on the Judiciary. Nobody can taunt you over the path that certain Nigerian Judges decide to follow. You've done your part.#AtikuIsComing

— Mr Stanley Nwabia (@MrStanleyNwabia) September 10, 2019
That I av given my all in helping to project #AtikuIsComing is based on my personal conviction on d capacity of Mr.@atiku to steer this country away from it's impending damnation
Com 2moro, 9/11/2019, I demagogue declare dat no matter how d judgement turns out,I still Stan Atiku pic.twitter.com/DJQNUOuM6r

— DEMAGOGUE .?senior advocat? (@von_Bismack) September 10, 2019
If you believe #AtikuIsComing drop a photo using #Zerotension pic.twitter.com/wnKhRPBW67

— M Abba (@M_Abba_) September 10, 2019