Fans React To Drake's Care Package Album Release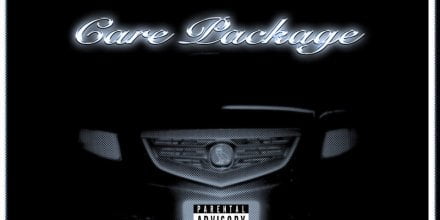 Drake Sends Fans Down Memory Lane
Drake on Friday, 2nd August 2019, released a compilation album titled 'Care Package.' The album has been generating reactions from fans and music lovers.
As previously reported by Naija News, the album is a collection of loose songs and tracks from throughout the singer's career. It includes songs that were previously never given any official release.
It is available for download using this link.
Following the album's release, the work has continued to generate reactions on Twitter. See some reactions:
Me rn even though I heard trust issues way before care package came out pic.twitter.com/5OwyHPkkhw

— Lisa (@LISA97021604) August 2, 2019
Care package is just a playlist of songs that remind me of one of my ex's

— YUNGBOYKRAZY (@XJDLXX) August 2, 2019
idk how you can listen to care package and not shed a lil' tear ?

— Queen E. (@estherdadaa) August 2, 2019
Drake care package is a great Friday gift ?

— Jackie Moon (@Jack_smiff1) August 2, 2019
Drake care package is a great Friday gift ?

— Jackie Moon (@Jack_smiff1) August 2, 2019
Up listening to Drake "Care Package" like I haven't heard it before… pic.twitter.com/D2fosNsH9i

— lele (@itssuzlevia) August 2, 2019
#Drake just put me in a time machine with this #CarePackage

— Brian Thomas (@TheRealBEarley) August 2, 2019
Just got around to listening to Care Package, every one of these tracks an era of life fr

— ? (@njPharaoh) August 2, 2019
Word of advice: Don't listen to "Care Package" at work ??‍♂️

— Hood Einstein? (@ImA_Leshore) August 2, 2019
Omg listening to #igetlonely on #CarePackage takes me back to 2011 walking to the gazebo on campus crying, playing this song on repeat w/ my blackberry curve w/ the pink case ?

— Destini Ty'Jae (@DestiniTyJae) August 2, 2019
Most of the Care Package songs dropped when we were in highschool if you not over that you got issues. See a therapist

— ? (@IHATEYOUSHEED) August 2, 2019
I'm currently alone at work for the next hour……………

I'm gonna play Care Package and cry in peace

— jennifer (@jenniferrrr56) August 2, 2019
Care package is going to have you resurrecting emotions you thought you buried 8 years ago. pic.twitter.com/FWZvioVdJ4

— Taztazz (@Taztazz__) August 2, 2019
Source: Naija News