Femi Fani Kayode Mocks Federal Government Over Move To Proscribe Shites Group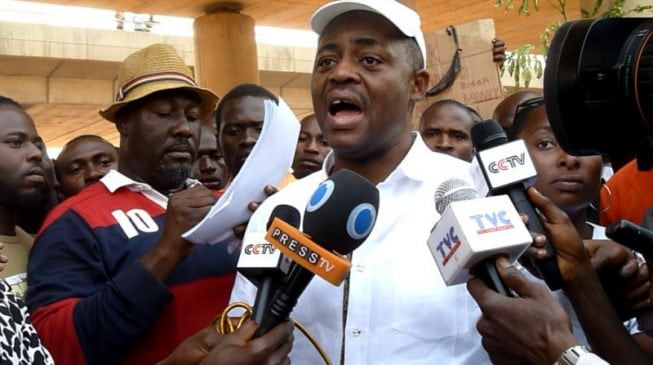 Former Minister of Aviation Femi Fani-Kayode has once again attacked the APC led federal government over the recent move to proscribe the Islamic Movement Organisation as a terrorist group.
Naija News recalls that the Federal Government had obtained an order from the Federal High Court, Abuja, proscribing the movement after series of protests by members of the group which claimed lives and destruction of properties.
Reacting in a post on his Twitter page on Saturday, Fani-Kayode stated
You killed thousands of his followers including women and children over the last four years. Now u proscribe his IMN simply because they insist on his release and demonstrated in the streets. U did all this to him and yet he still stands tall. Can't you see that u have failed
Here is His tweet as he mocks the Federal government
You killed 7 of his 8 children leaving him with only one.

You shot his wife in the stomach 4 times and have kept her in illegal detention ever since.

You shot and blinded him in one eye,put him in a wheel barrow,arrested him and have kept him in illegal detention ever since.1/

— Femi Fani-Kayode (@realFFK) July 27, 2019
..We Christians of Nigeria will never forget the way in which Ibrahim El Zak Zaky and his Shia Muslims protected and assisted our brothers and sisters in the norty over the years when the salafist, wahabbi Sunni fundamentalists slaughtered us like flies.3/

— Femi Fani-Kayode (@realFFK) July 27, 2019
Download Naija News App. Advertise with us. Send us enquiries and press releases.