CAN Issues Strong Warning To Fulani Herdsmen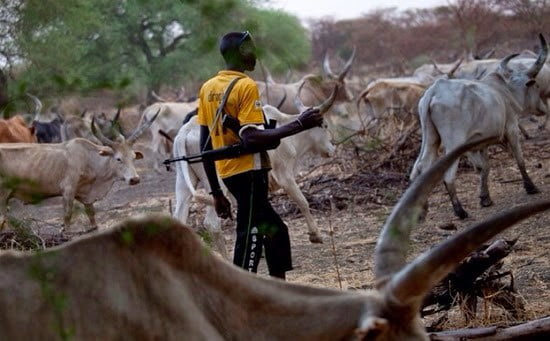 The Christian Association of Nigeria (CAN) has stated that until some Fulani herdsmen stop shedding the blood of Nigerians they won't be trusted.
The President, CAN, Dr Samson Ayokunle made this known at a press conference in Abuja, on Thursday.
He claimed that the hatred for Fulani by some Nigerians began when herdmen became violent and started killing innocent people.
The CAN president urged the leadership of the Miyetti-Allah Cattle Breeders Association of Nigeria (MACBAN) to call its members to order.
Ayokunle said: "They have been living peacefully for many years in our various communities, till the killing issues started.
"In those days, our children married them, they married our children, but when they became too violent and started carrying AK47, killing people, what type of play is that? that's a dangerous play.
"We can no longer think we are friends with that type of play it's too dangerous, so let them call their people to order and ensure that they remove the enmity they have created around an average Fulani person."
The CAN president also called on the President Muhammadu Buhari-led administration to step up its security system across Nigeria.